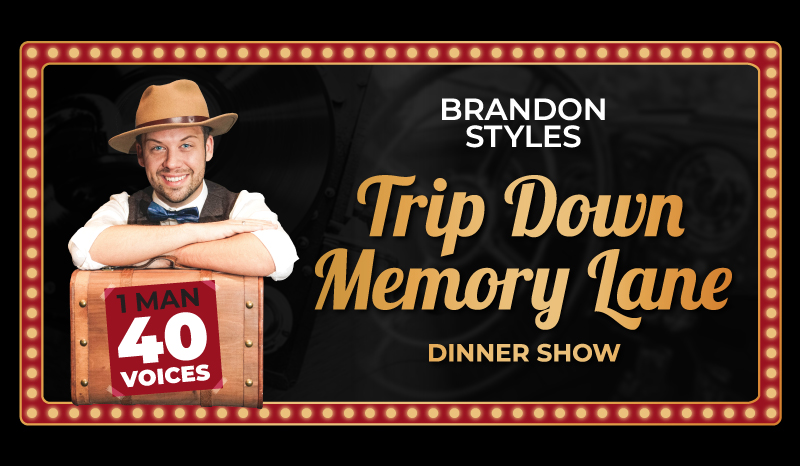 Make plans today for a Trip Down Memory Lane dinner show at the Brandon Styles Theater!
Enjoy a delectable plated dinner followed by an up-close & personal show that will take you and your date on a trip down memory lane as Brandon Styles magically changes his voice while singing nearly 40 classic artists from 1950-1970! Just to name a few, you'll hear Frank Sinatra, Tony Bennett, Neil Diamond, and Louis Armstrong.
Check out the show dates below
September 6, 2023
October 4, 2023
December 6, 2023

Learn more about the Brandon Styles Theater
Featuring a lineup of ever-changing acts and shows, from family-friendly to date night, the quick-witted Brandon Styles will have you doubling over in your chair.