Libations at Tropic Falls
Sit back and relax with a refreshing cocktail from Libations!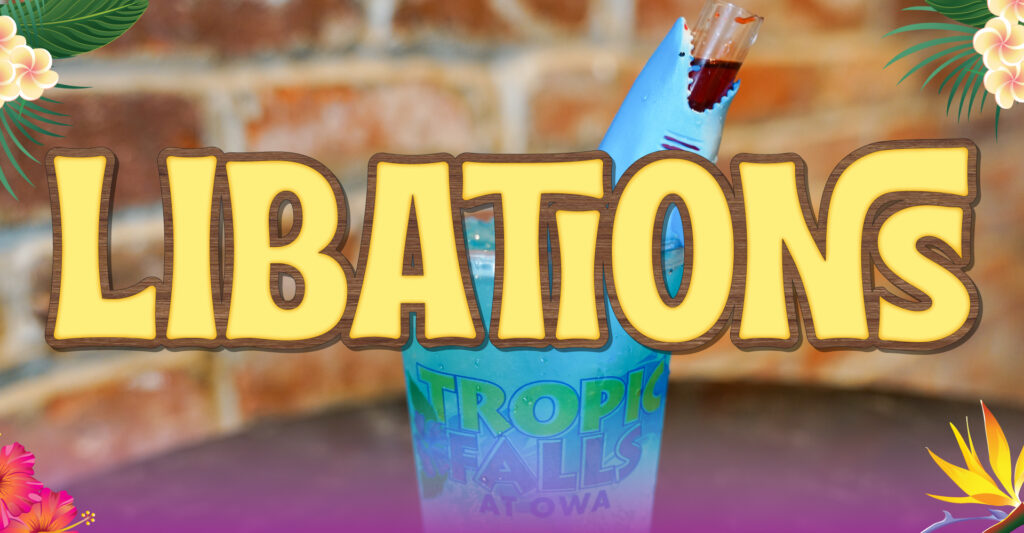 Located inside Tropic Falls Indoor Waterpark, Libations features a tropical cocktail menu including our signature Key Lime Colada and Bushwacker, featuring Blue Chair Bay Rum, the Big Kahuna Margarita, beer & wine.
*Waterpark admission required for entry.