Located at the OWA Resort in Foley, AL, only 7 miles North of Coastal Alabama, this 430+ seat theater is perfect for any event.
OWA Theater is the centerpiece of Downtown OWA's entertainment offerings. OWA Theater hosts sellout events year-round, from Halloween Horror Shows to productions like Christian Comedy Fest and Menopause the Musical. State-of-the-art sound, lighting and seating make for a comfortable & memorable venue—and adult beverages are available for purchase!
Interested in renting OWA Theater for your upcoming event or production? Our service is as remarkable as the venue! View our info packet for details, and get started by contacting us at 251-369-6100 or [email protected]. (Note: filling out a theater rental request form online is an option too.)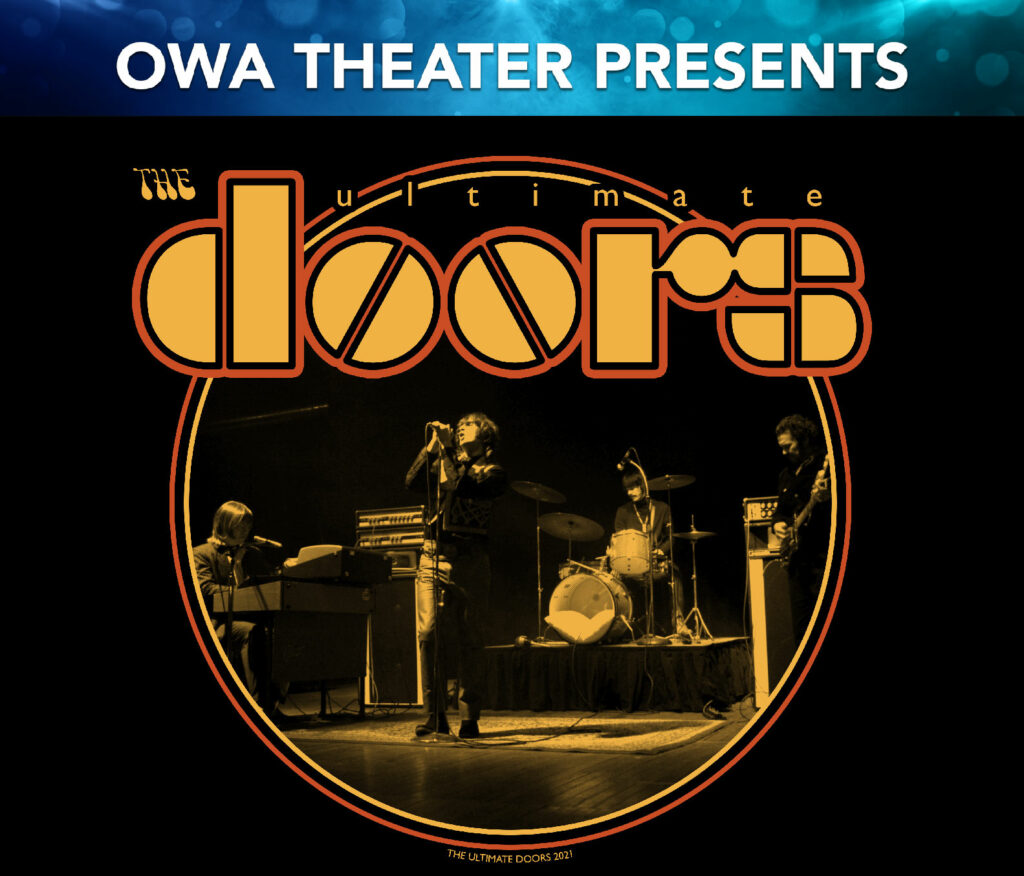 Prepare to step back in time to the era of free love, counterculture, and iconic rock 'n' roll as "The Ultimate Doors – A Tribute to The Doors" takes the stage at OWA Theater on December 1 and 2, both nights at 7 PM.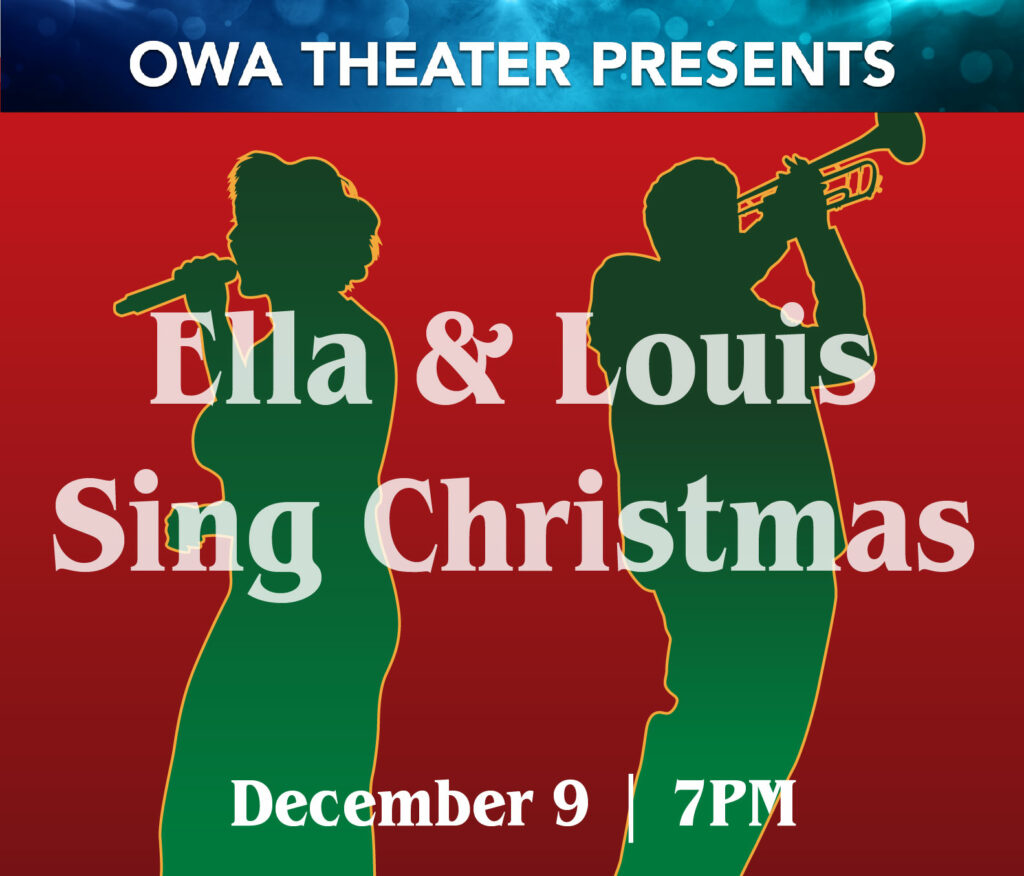 Ella & Louis Sing Christmas
Experience the magic of the holiday season like never before as Ella Fitzgerald and Louis Armstrong come to life in "Ella & Louis Sing Christmas: A Christmas Tribute to Louis Armstrong & Ella Fitzgerald" at OWA Theater on December 9th at 7 PM.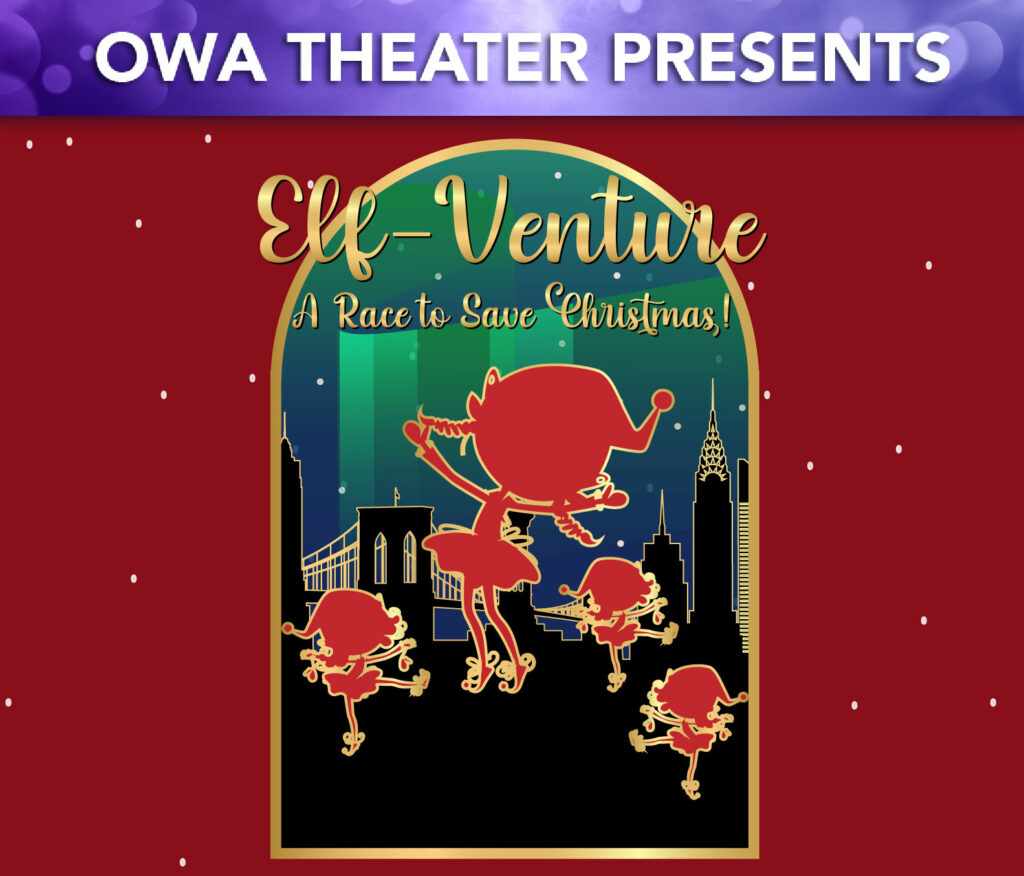 "Elf-Venture: A Race to Save Christmas" is a heartwarming tale that follows four lovable elves, Pixie, Trixie, Dixie, and Fixie, as they embark on a thrilling adventure to rescue Christmas from an unexpected villain. 
The Return — A Beatles Tribute
Step into a mesmerizing journey through the heart of the swinging '60s with "The Return: A Beatles Tribute" at OWA Theater on Saturday, January 6th at 7:30 pm. This sensational live performance is not just a tribute; it's an immersive experience that transcends time, capturing the essence and magic of one of the greatest bands in history.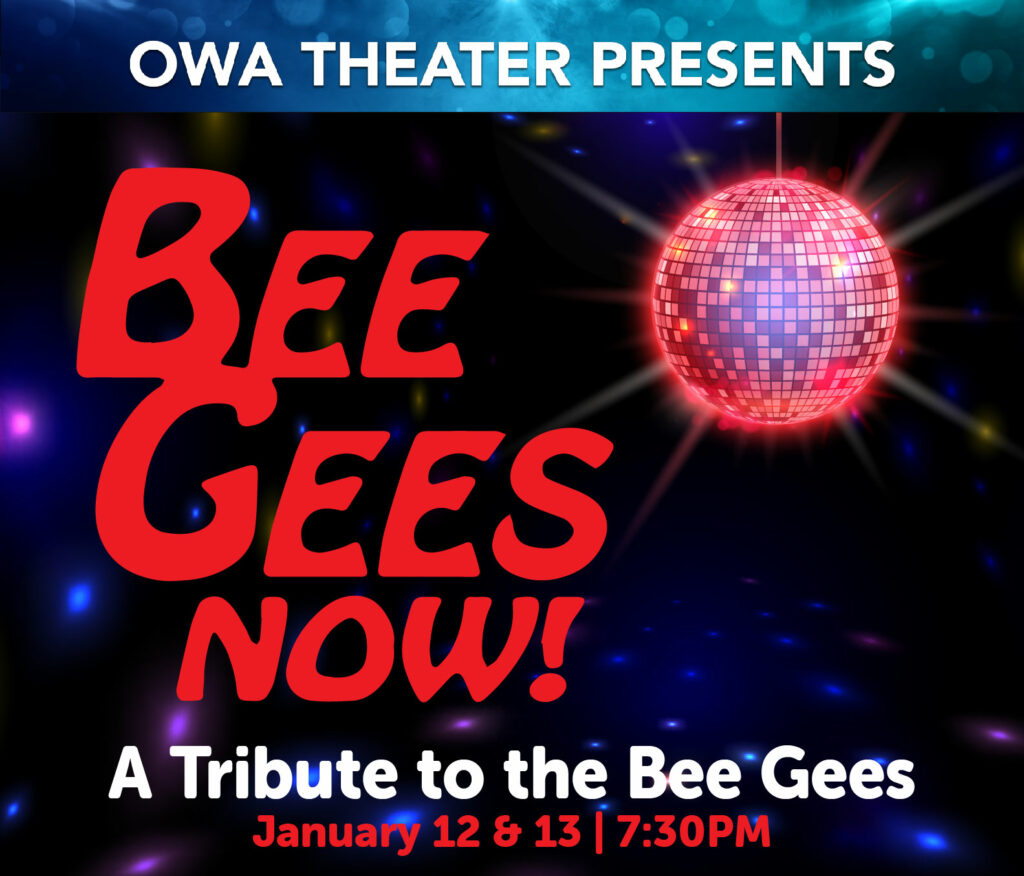 Bee Gees Now — A Bee Gees Tribute
Step back in time and experience the magic of the disco era with Bee Gees as "Bee Gees Now – A Bee Gees Tribute" takes the stage at OWA Theater on Friday, January 12, and Saturday, January 13, with performances starting at 7:30 PM. This electrifying tribute show is a celebration of the iconic music and timeless charisma of the legendary Bee Gees.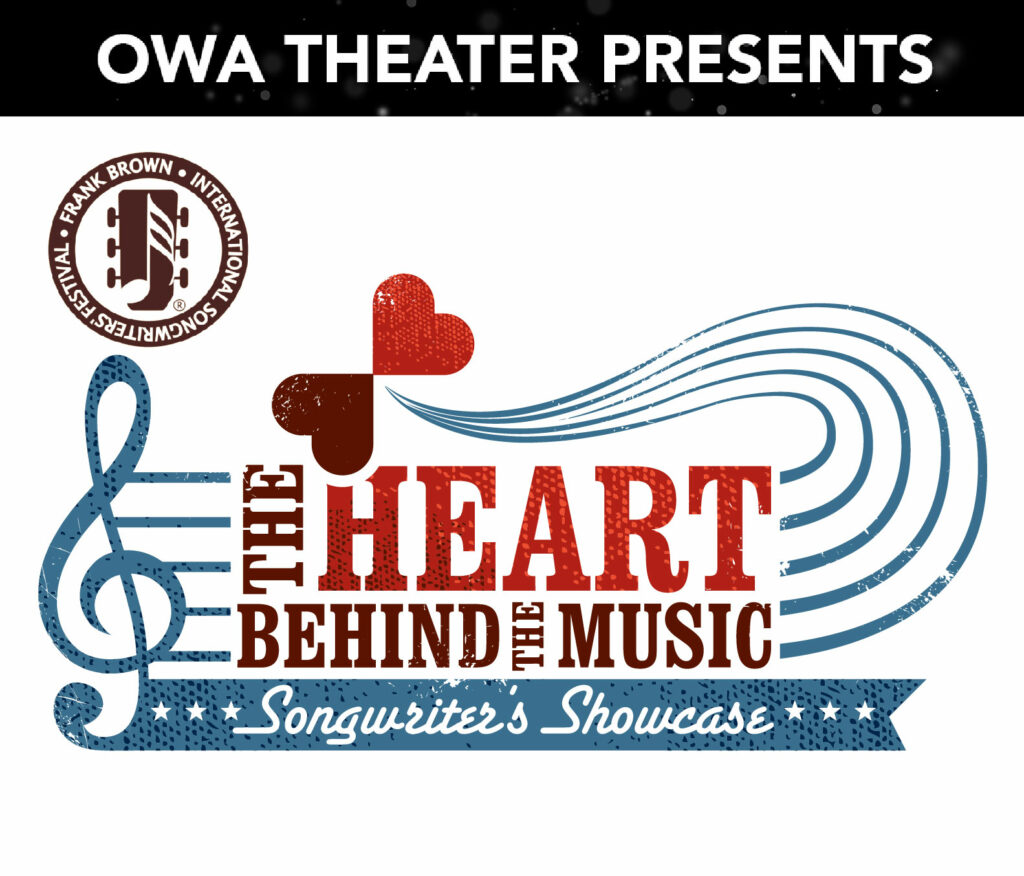 The Heart Behind the Music Songwriters' Showcase
Embark on a soul-stirring journey into the heart of musical creation with "The Heart Behind the Music Songwriters' Showcase" at OWA Theater on January 19th. Featuring Mitch Rossell, John Ford Coley, and Lenny LeBlanc.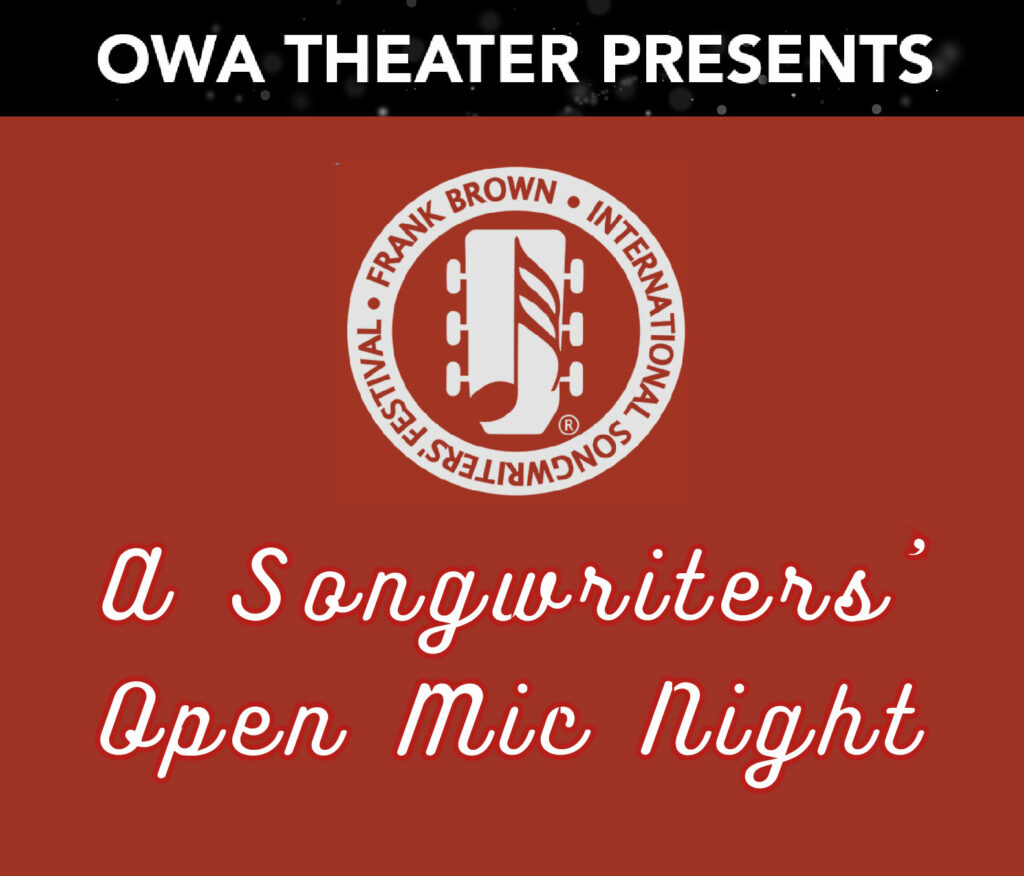 A Songwriters' Open Mic Night
Step into the spotlight and become part of the musical mosaic at OWA Theater's "Open Mic" night on January 20th. A celebration of raw talent and undiscovered gems, this event invites both aspiring and accomplished songwriters to share their artistry in an atmosphere of creativity and camaraderie.
Hardwired — A Tribute to Metallica
White Tie Rock Ensemble – Tribute to Eagles and Journey
Back-N-Black — The Ultimate AC/DC Experience
The Neon Queen — A Tribute to Abba
An Evening with Larry Gatlin
Fooz Fighters — A Foo Fighter Tribute
The Wildflowers — A Tom Petty Tribute