Located at the OWA Resort in Foley, AL, only 7 miles North of Coastal Alabama, this 430+ seat theater is perfect for any event.
OWA Theater is the centerpiece of Downtown OWA's entertainment offerings. OWA Theater hosts sellout events year-round, from Halloween Horror Shows to productions like Christian Comedy Fest and Menopause the Musical. State-of-the-art sound, lighting and seating make for a comfortable & memorable venue—and adult beverages are available for purchase!
Interested in renting OWA Theater for your upcoming event or production? Our service is as remarkable as the venue! View our info packet for details, and get started by contacting us at 251-923-3490 or [email protected]. (Note: filling out a theater rental request form online is an option too.)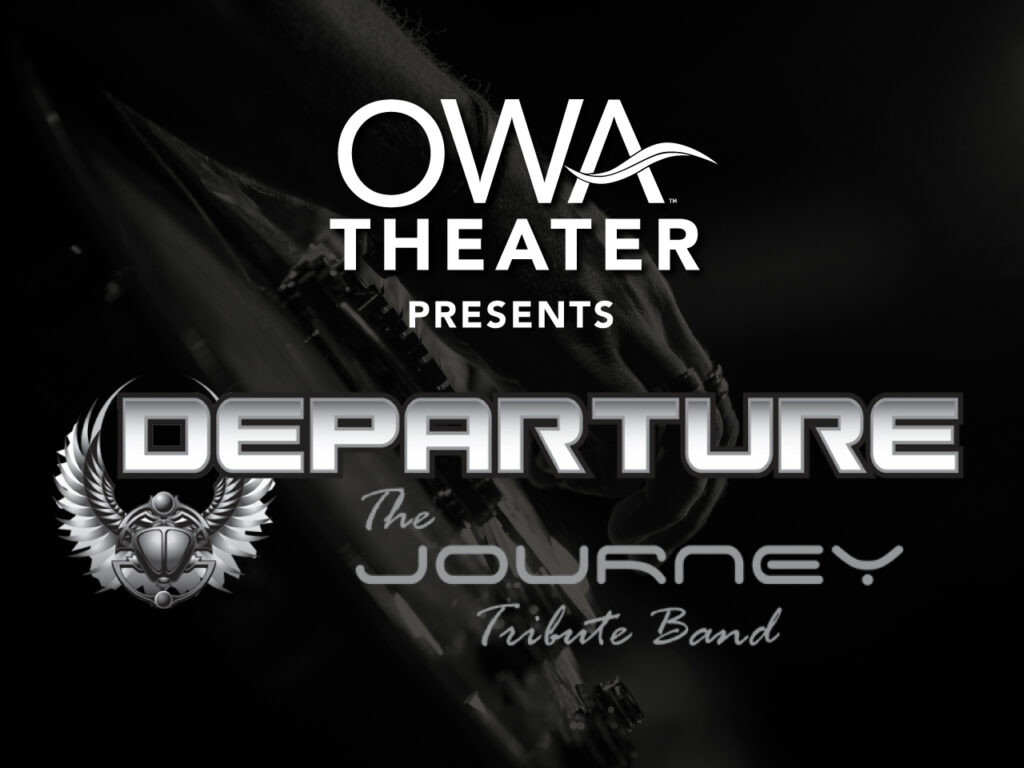 Departure - The Journey Tribute Band
DEPARTURE is the most respected Journey tribute band in the nation, and they are coming to OWA Theater for two nights on March 24 & 25! DEPARTURE replicates the look, sound and feel of the original 80's rock super group, Journey. Purchase your tickets today!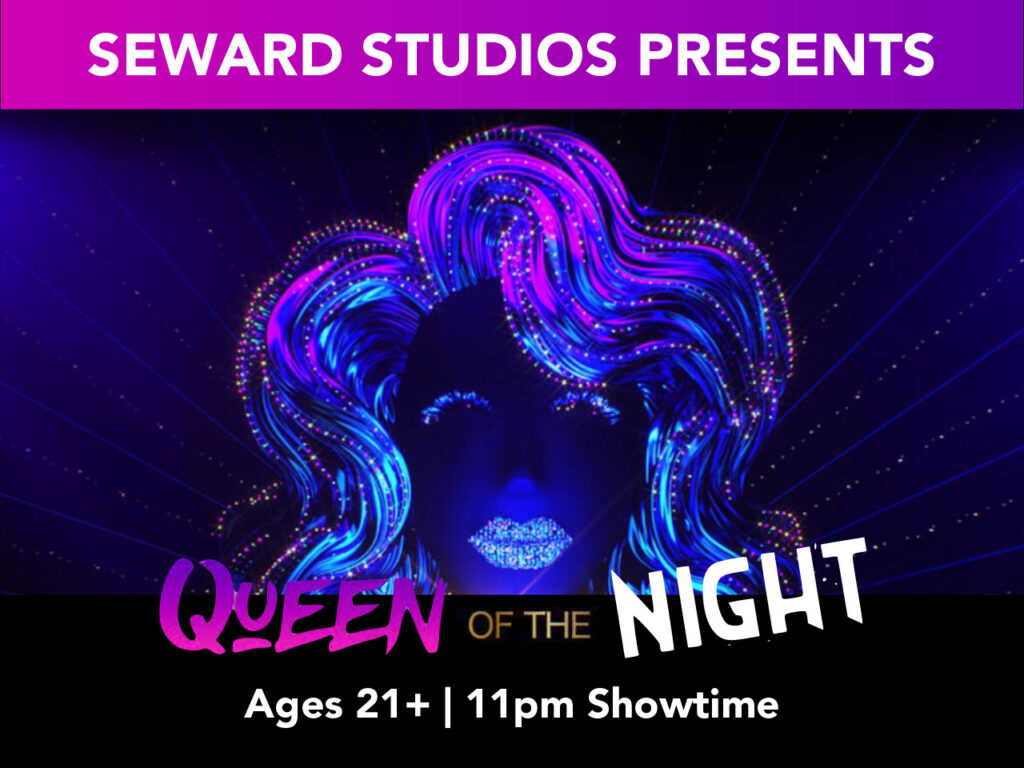 Seward Studios presents Queen of the Night, a Vegas style drag show on Saturday, April 1. Must be 21+ to attend.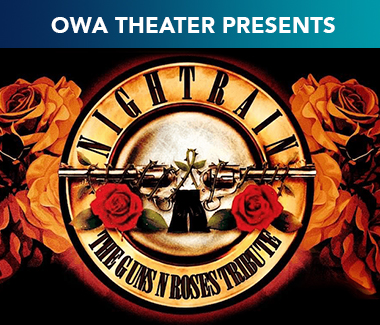 Nightrain — The Guns N' Roses Tribute Band
Head to OWA Theater Thursday, April 13th to rock the night away with Nightrain — a Guns N' Roses Tribute Band. Presale is now available through March 8, 2023! Purchase your tickets now and save!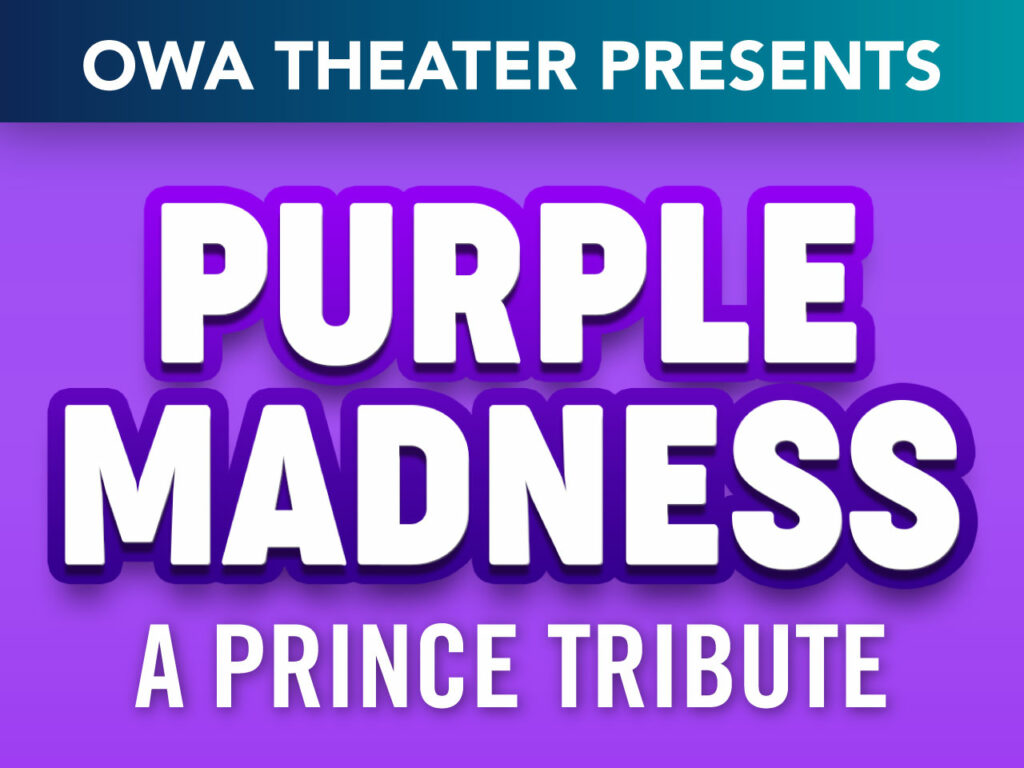 Purple Madness — A Prince Tribute
Head to OWA Theater on April 14 & 15 to see The Purple Madness — A Prince Tribute! The "Purple Madness" is the ultimate celebration of the most widely beloved entertainer and profoundly influential artist of all-time, Prince. Bobby Miller presents an electrifying performance that can be best described as, high energy and a "must see" performance.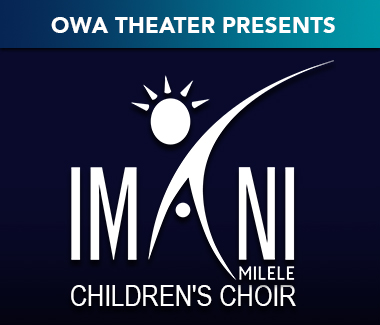 Imani Milele Children's Choir
Head to OWA Theater to support the Imani Milele Children's Choir on Friday, April 21 at 6pm. The Imani Milele Choir is a talented group of children from Uganda, Africa, that tour the U.S. each year, raising awareness of the plight of orphaned and vulnerable children.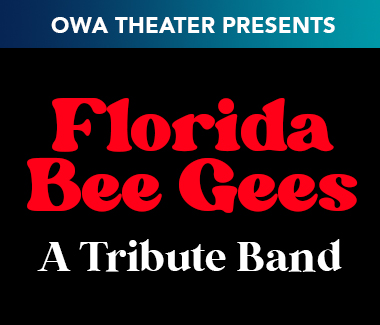 Florida Bee Gees — A Tribute Band
Put on your dancing shoes and head to OWA Theater April 28 & 29 to catch the spectacular Florida Bee Gees! The Florida Bee Gees presents dynamic, interactive and entertaining live tribute to the multi-platinum kings of disco.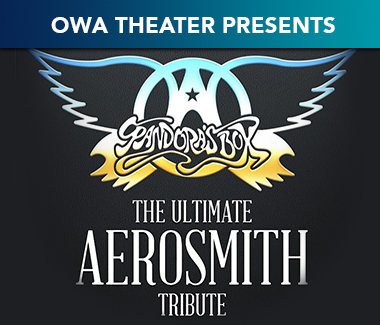 Pandora's Box — The Ultimate Aerosmith Tribute
Join OWA Theater May 5 & 6 at 7pm to see Pandora's Box — The Ultimate Aerosmith Tribute. This high-energy tribute band will wow you with their impeccable impersonations of the original Aerosmith with sounds so authentic you will think you are seeing the real Aerosmith!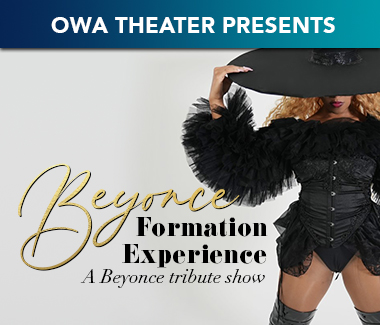 Beyonce Formation Experience — A Tribute Band
Head to OWA Theater May 12 & 13 to witness the Beyonce Formation Experience, a tribute to the Queen Bee herself! This electrifying tribute showcases some of Beyonce's greatest hits such as, "Single Ladies," "Formation," "Crazy in Love," and many more.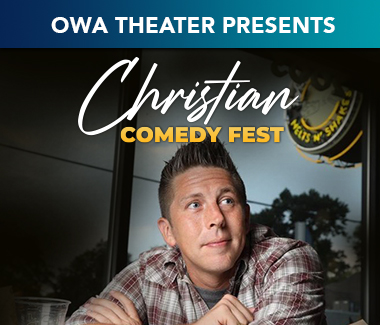 Christian Comedy Fest featuring Lee Hardin
90 minutes of clean, family friendly comedy featuring Lee Hardin and special guest, Michelle Krajecki! These comedians take every day, real-world experiences to engage and bring laughter to each member of the audience.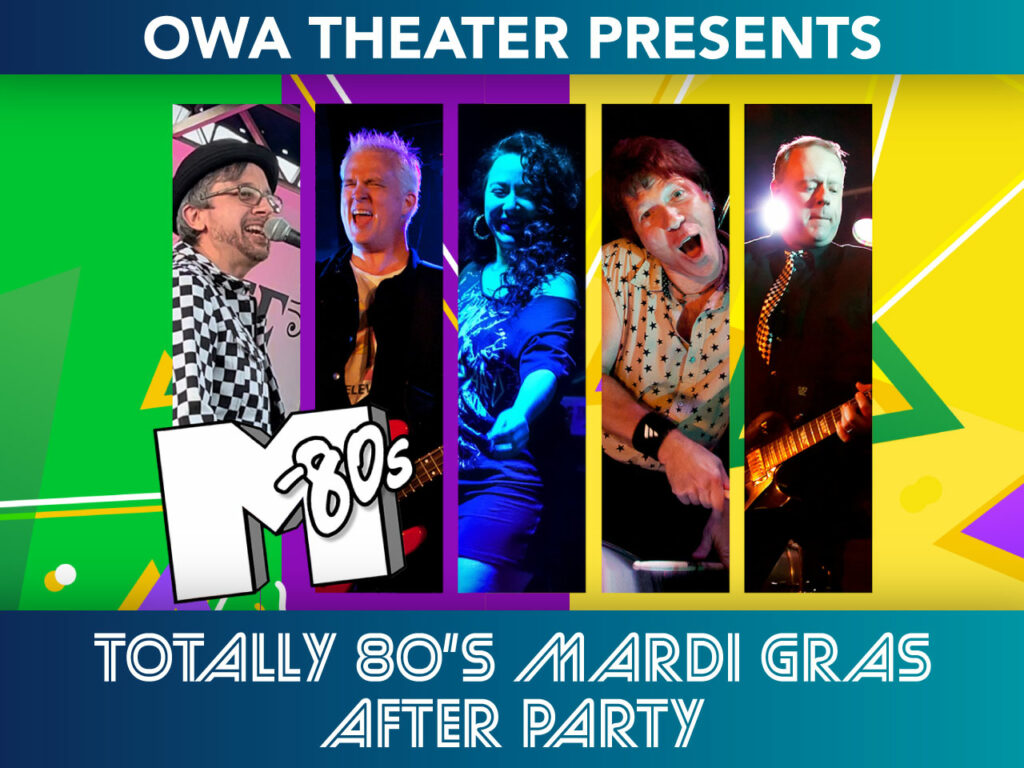 Totally 80's Mardi Gras After Party featuring the M-80s
Party hardy with OWA Theater and the M-80s at this Totally 80's Mardi Gras After Party!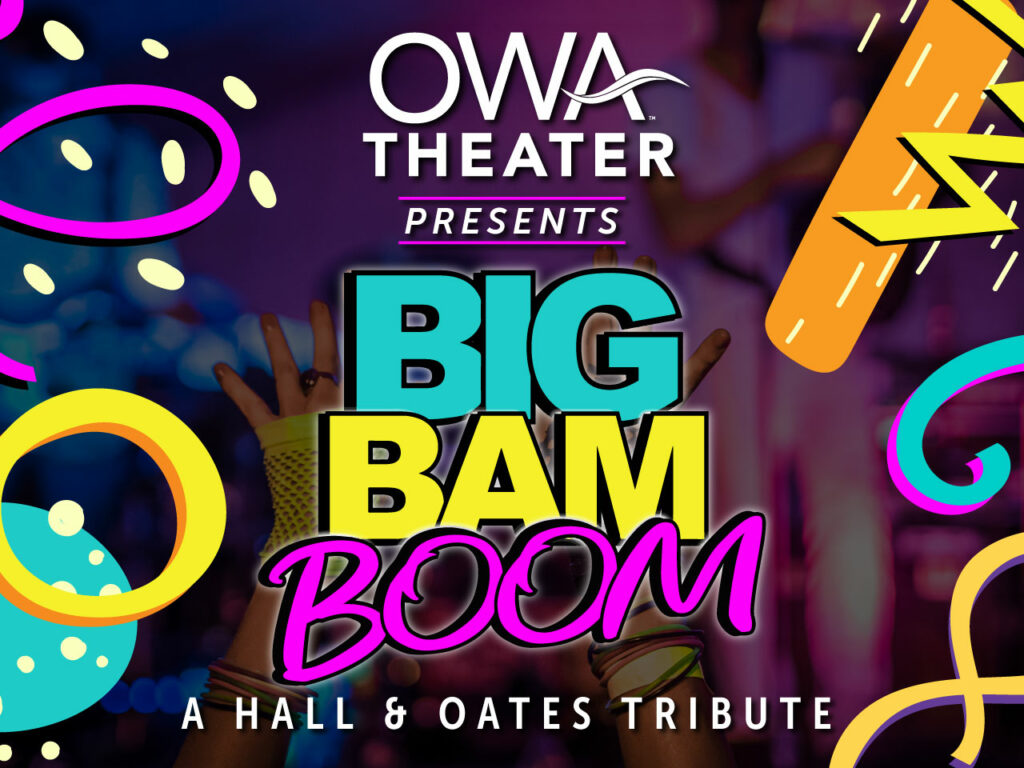 Big Bam Boom — A Hall & Oates Tribute
Big Bam Boom and OWA Theater is bringing you the music you know and love – that fusion of true rock and roll with rhythm and blues.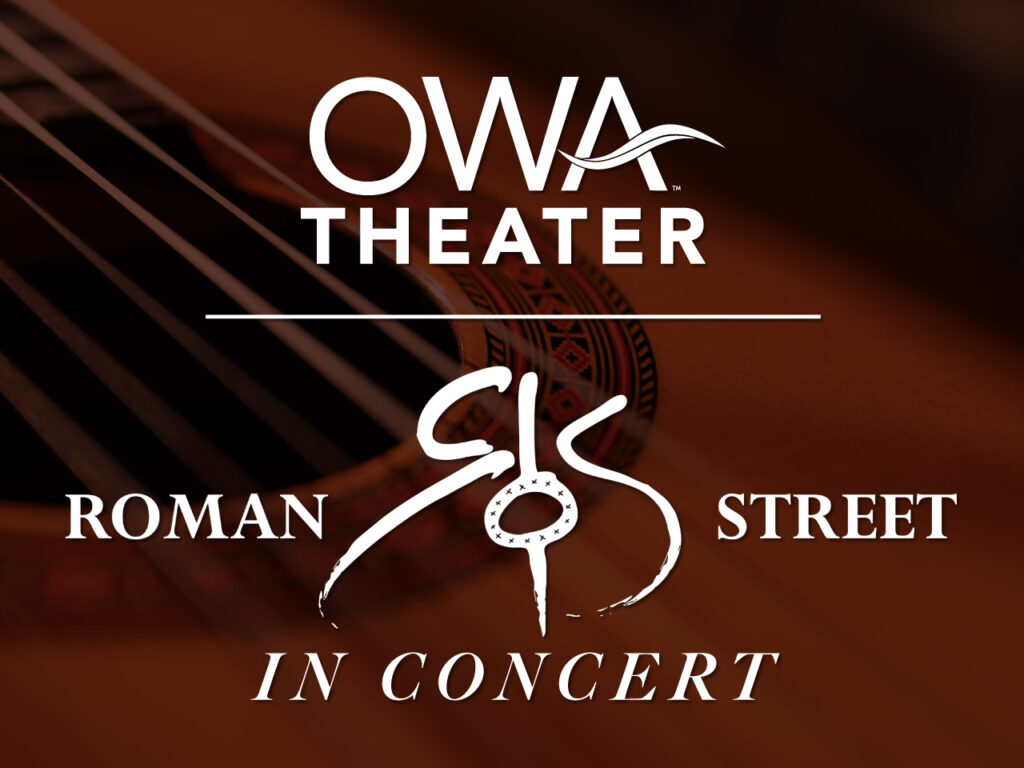 Head to the OWA Theater Saturday, January 14 to see Roman Street perform live!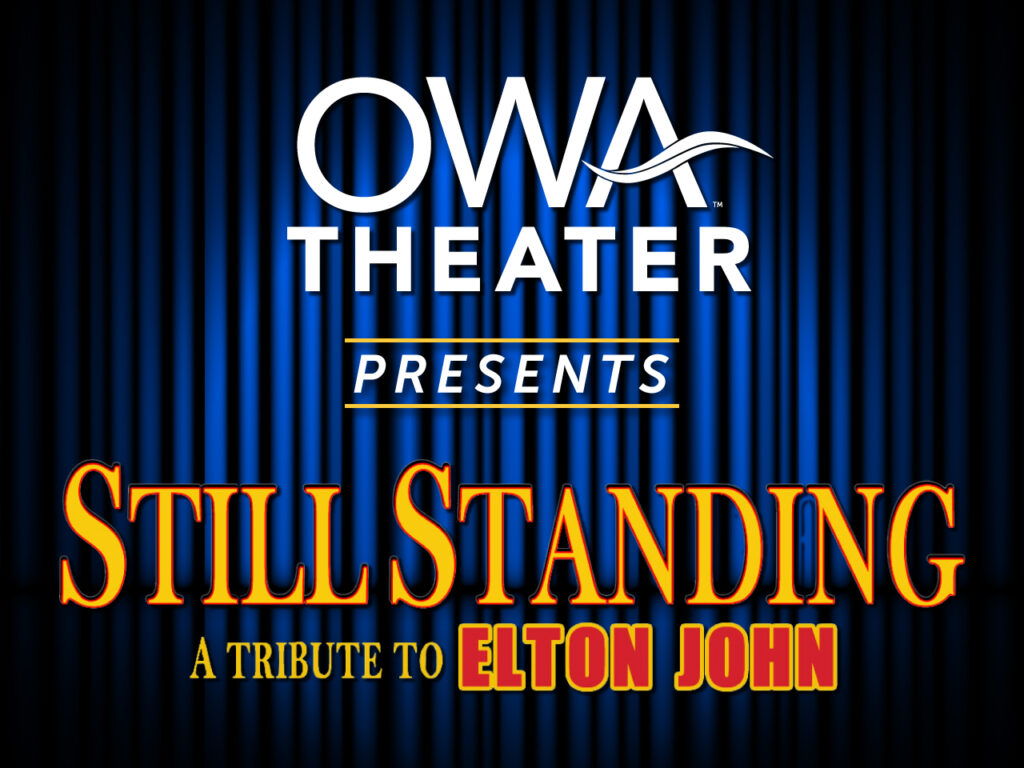 Still Standing — A Tribute to Elton John
OWA Theater is proud to present Still Standing — A Tribute to Elton John on January 7 & 8, 2023.