Escape to a tropical delight at Tiki Treats, where sweet paradise awaits with Funnel Cakes, cookies, Dole Pineapple Soft Serve & more!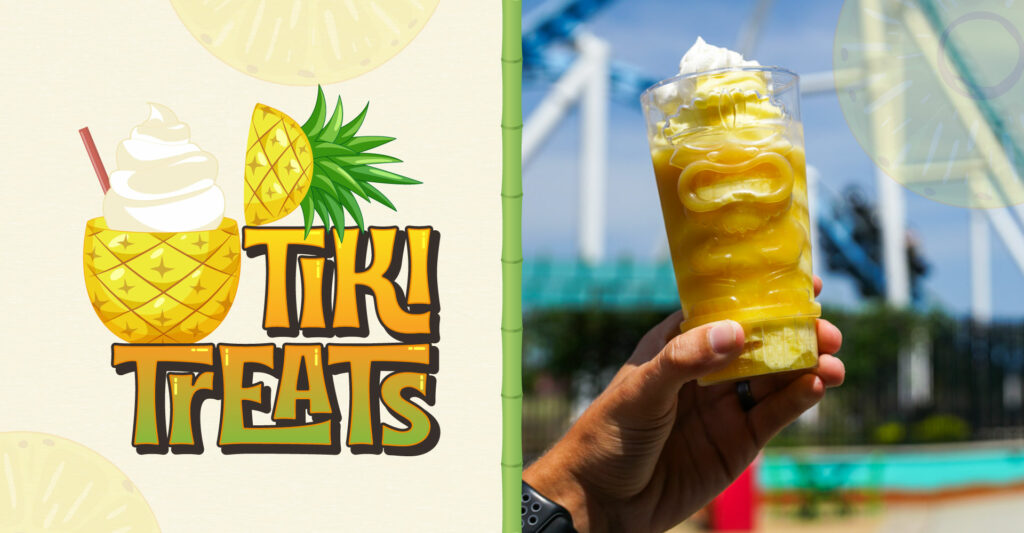 Welcome to Tiki Treats, the tropical paradise of delectable delights nestled within the vibrant Tropic Falls! Immerse yourself in the island atmosphere as you indulge in a variety of mouthwatering treats.
Tiki Treats is a haven for those with a craving for all things sweet and satisfying like the renowned Dole Pineapple Soft Serve. This tropical delight is the epitome of refreshment, featuring the luscious sweetness of fresh pineapple swirled into a creamy, smooth soft-serve texture. It's the perfect treat to enjoy on a sunny day, as you bask in the tropical vibes of Tropic Falls.
The vibrant and cheerful ambiance of Tiki Treats adds to the overall experience, with its lively colors, tropical-themed decor, and friendly staff. Whether you're looking to satisfy your sweet tooth or simply seeking a delightful escape from the daily grind, Tiki Treats is the ultimate destination for unforgettable flavors and a taste of paradise.