Authentic and Inspired Native American Products
Native Treasures brings together an incredible array of apparel, jewelry, home decor, art, and gift items. These inspired and authentic Native American creations will bring beauty to your home, wardrobe, and gift-giving.
Located on the west side of OWA's retail and entertainment district near Paula Deen's Family Kitchen and the OWA Theater, Native Treasures is worth the walk from the amusement park. But if you're in a hurry or on a tight timeline, we have good news! Our "On the Move" retail cart may have just what you need (but forgot to pack!) for a breezy day in The Park at OWA.
Stop by for authentic Native American and Native-inspired items sure to make your visit to OWA extra special. Shop items like hats, refillable water bottles, and more, conveniently located. Be warned though, you'll definitely want to saunter west to explore the store after shopping at Native Treasures On the Move. Be sure to build in some time to visit us, not once but twice, during your trip to OWA!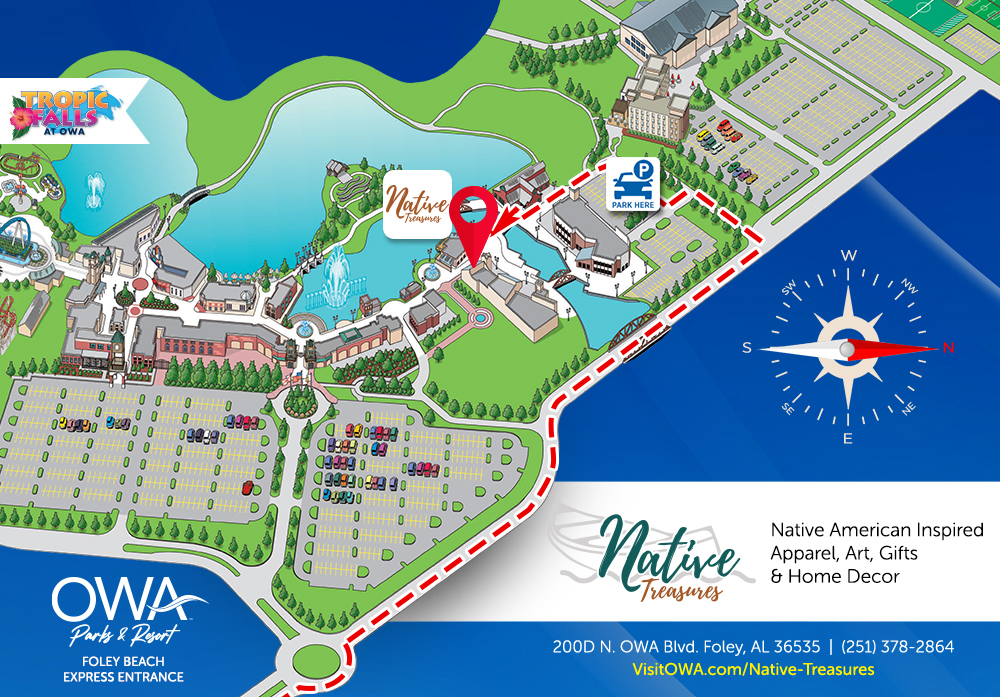 Temporarily Closed October 16-19.