Stoked Comedy Hypnosis Show for All Ages
at Brandon Styles Theater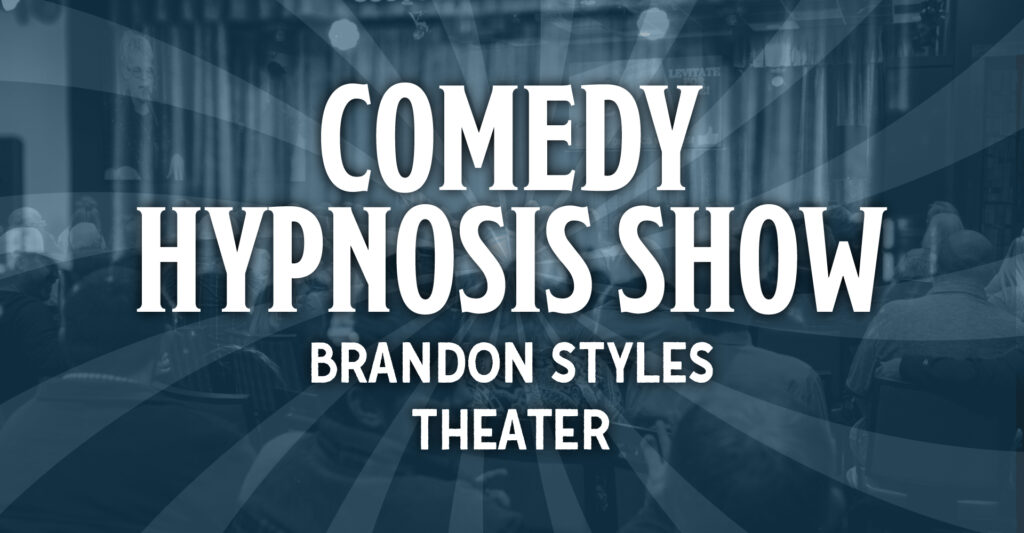 Join legendary hypnotist Terry Stokes for 60 minutes of hilarious antics and unbelievable hypnotism at the Stoked Comedy Hypnosis Show for all-ages. One of the few shows where the audience is the "stars" of the show, this unforgettable show is your opportunity to see or be seen! The kids will love watching parents and grandparents on the stage!
Activity Highlights
→ Unforgettable hypnotism and comedy show
→ Audience participation encouraged
→ No two shows are the same
→ Ideal activity for date night or group outing

Learn more about the Brandon Styles Theater
Featuring a lineup of ever-changing acts and shows, from family-friendly to date night, the quick-witted Brandon Styles will have you doubling over in your chair.