Brandon Styles Magic Shop
Find Your Magic!


Take home a souvenir when you visit the magic shop in the theater's foyer before and after events. Doors open 1 hour before showtime.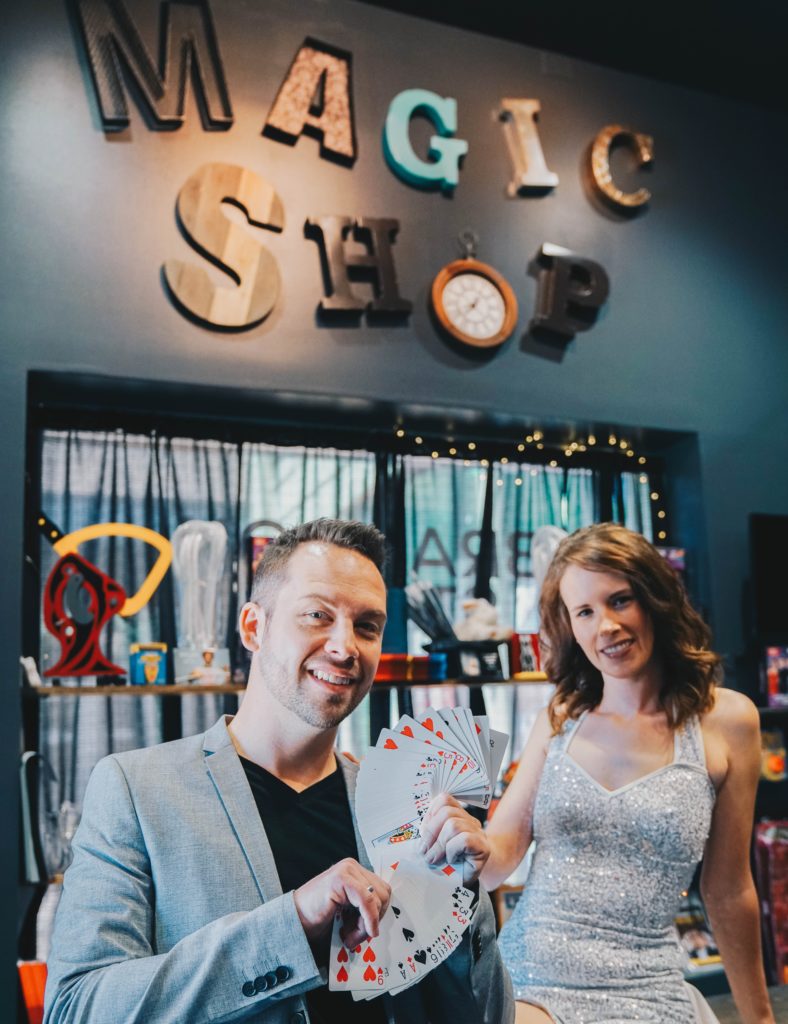 Nurture the next generation's creativity, intellect and sleight of hand with a gift from the Brandon Styles Magic Shop! Located next to Alvin's Island in Downtown OWA, this hidden gem has tricks and kits to wow all ages.
Feeling inspired by the magic man, Brandon Styles? Looking to nurture this unique art for the next generation? Let them try the Brandon Styles Easy Magic Kit! The Brandon Styles Magic Shop that will spark the curiosity of anyone looking to see the extraordinary in the every day. Magic kits make great gifts for all ages. Do you have a pro on your hands already? The Styles Ultimate Magic Kit Shop the Magic Shop one hour before showtime and after your special night.
With so many gag gifts, magic items and even premium kits like the Brandon Styles Card Magic Kit, you'll stay entertained for hours after you leave the theater. The magic shop is located inside the Brandon Styles Theater, home to a host of performances from top names in comedy, magic and entertainment.
Featuring ever-changing acts and shows, this intimate venue features unique, rotating performances from the dynamic one-man act, Brandon Styles. You'll want to see each of his family-friendly shows, including the Magic Show, Variety Show, and Trip Down Memory Lane dinner show. These events are available on a first-come, first-served basis and sell out quickly, so be sure to secure your seats today!
Get your tickets on BrandonStyles.com or at the Box Office. Seating is first-come, first-served. Doors open 1 hour before showtime, and concessions are available. The Brandon Styles Theater is located in Downtown OWA next to Alvin's Island.