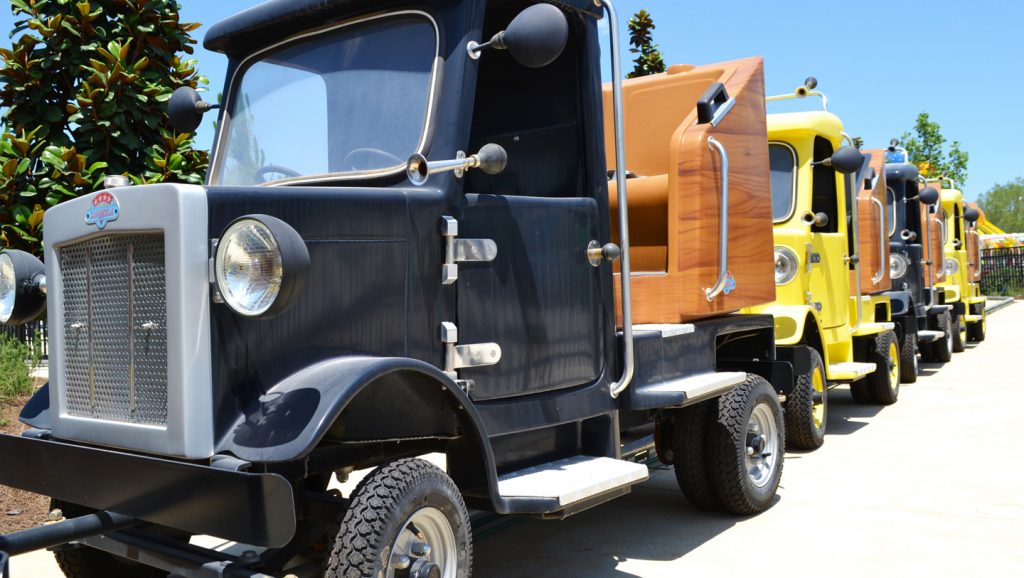 Happy Haulers
Kid Ride

Minimum 36" to ride unaccompanied

Kids
Jump inside and join the convoy that's trucking and chugging around the track.
Kids will be jumping at the chance to get behind the wheel of Happy Haulers!
Once seated in their own trucks, riders take off on a journey throughout the tracks. Twisting and turning through the turn-of-the-century atmosphere, kids will be overwhelmed with excitement and adventure.