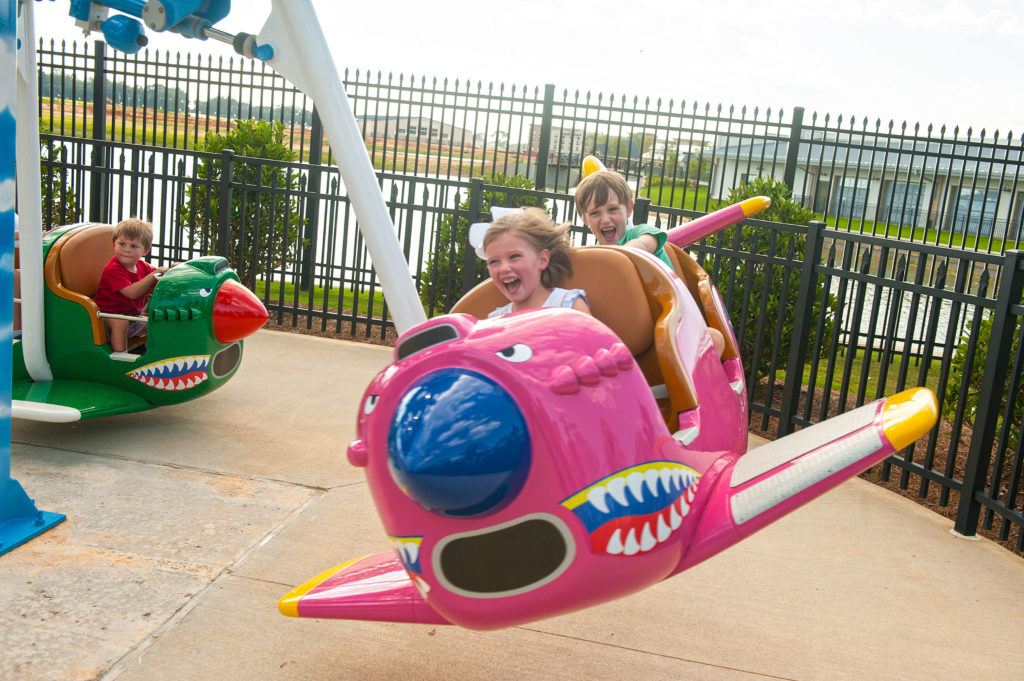 Flying Tigers
Family-friendly Ride

36" to ride, 42" to ride unaccompanied

Kids, Tweens, Teens, Adults
Jump into the seat of a colorful fighter plane and bank, tilt and turn to your heart's content.
The youngest in the bunch can now enjoy the thrills of flying!
Whether they're seated with a co-pilot or flying solo, the Flying Tigers will take them on a journey. Kids will love the planes' swinging motion as the ride makes its circles.