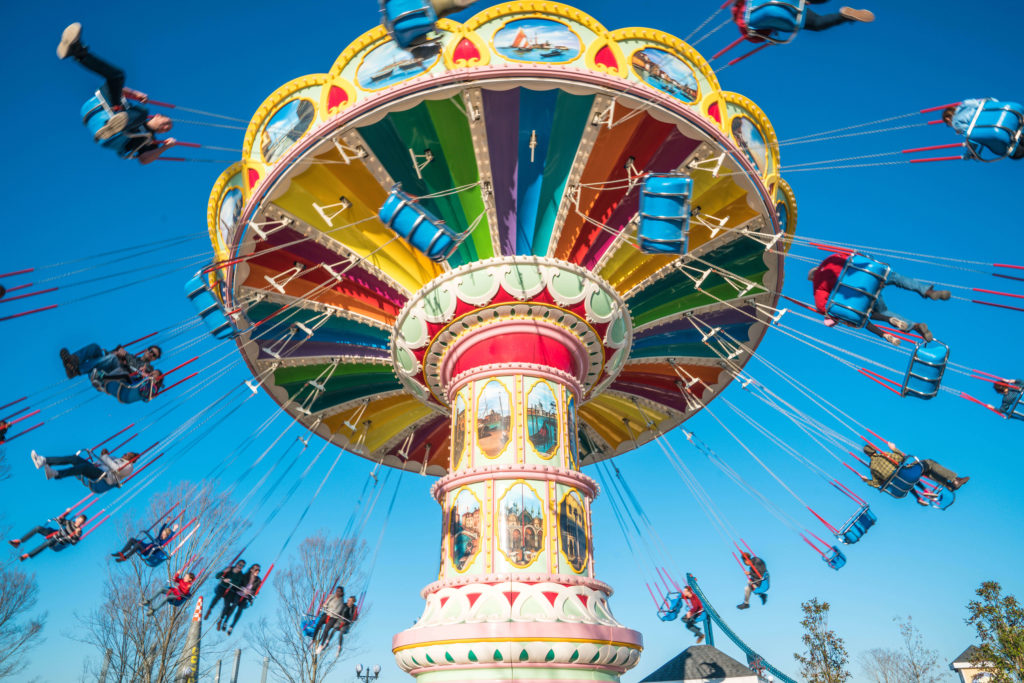 Flying Carousel
Family-friendly Ride

42" to ride, 48" to ride unaccompanied

Kids, Tweens, Teens, Adults
Grab a seat and glide through the air on this high-flying merry-go-round.
Beautiful colors and lights on the Flying Carousel will transport every rider to a magical adventure!
If you soar around the twinkling lights enough, they may just turn into stars. The carousel's fun take on traditional swings will leave you coming back for more.