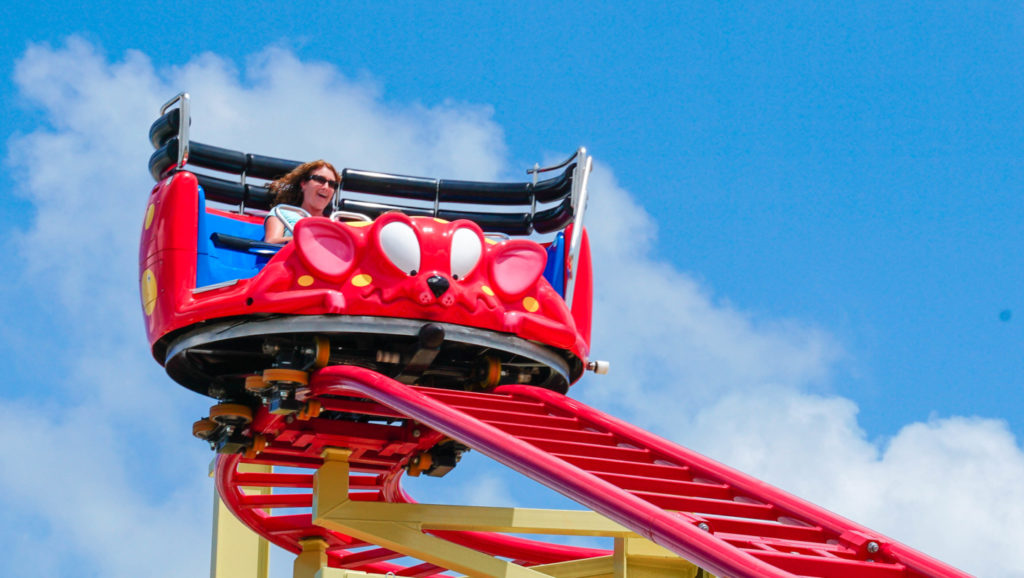 Crazy Mouse
Thrill Ride

42" to ride, 48" to ride unaccompanied

Kids, Tweens, Teens, Adults
Skitter up, down and all around the track as this crazy coaster sends you spinning into excitement!
Its adorable mice cars may fool you at first, but the Crazy Mouse does get a little crazy!
Putting a fun "twist" on the traditional coaster, the Crazy Mouse will have your seat spinning out of control. Take in a 360 view as the mice scurry up and down and around the tracks.