Gravity Island Watersports: Wake Park Grand Opening!
Join us for pro demos, music and giveaways for our Wake Park Grand Opening on Saturday, August 14!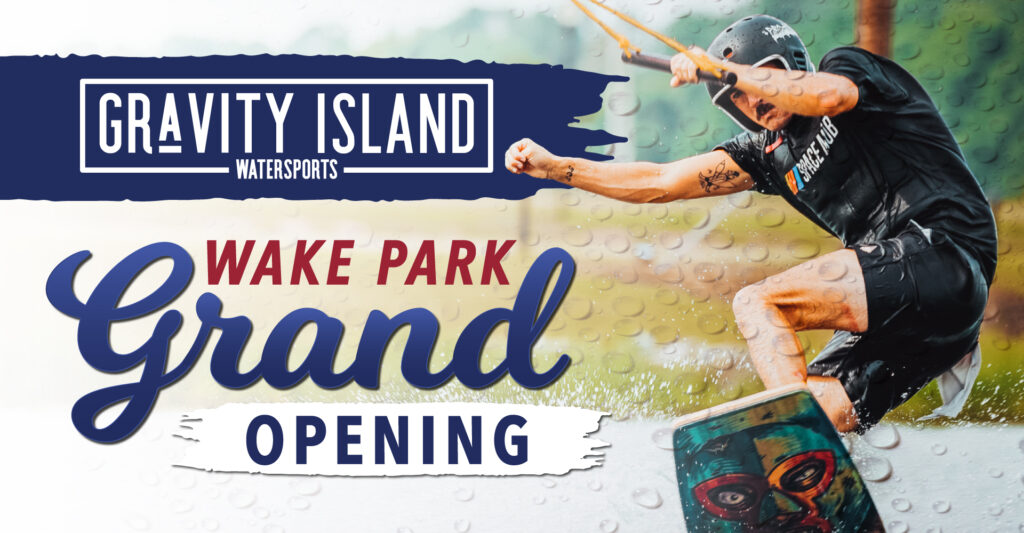 You're invited to help us celebrate these last days of summer and our Wake Park Grand Opening!
On Saturday, August 14, this socially-distanced event will have a DJ on the OWA Island, pro demos, giveaways and swag bags for those of you who join us. You've given us such a warm welcome these last couple of weeks as we've tested the waters for our new Wake Park, and we want to thank you by throwing a rad party!
Featuring special guest appearances from 2x WWA National Wakeboarding Champion, Kane Ward, as well as professional wakeboarder, Colby Bernier — we can't wait for you to check out the talent in this sport. Monster Energy will also provide flavor tastings to keep you stoked.
A very limited number of sessions at the Wake Park will be available on a first-come, first-served basis. You can also book with a larger group on our Aqua Play obstacle course. Come out, have fun and share the stoke with us as we celebrate our new Wake Park and the opportunity to grow dreams right in Coastal Alabama.