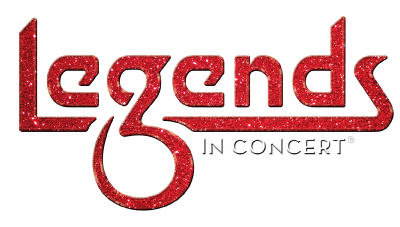 Legends in Concert presents Direct From London back by popular demand at OWA! Our winter acts include Elton John, Freddie Mercury, Rod Stewart, and George Michael!
Watch as four Legends come together to pay tribute to some of the biggest icons in British music (including Elton John, Freddie Mercury, Rod Stewart, and George Michael) together on one stage. Direct From London, which enjoyed a very successful run at the OWA Theater in the fall of 2020 unfortunately had the engagement shortened due to Hurricane Sally, so a reprise was planned to launch the new season.
Fans will experience Fernando Castro's flamboyant stage persona and four-octave vocal range tribute to Freddie Mercury, the lead singer of Queen while being mesmerized by the stunning wardrobe, vocals, and musicianship of Stephen Sorrentino as the incomparable Elton John. Rob Caudill as Rod Stewart returns by popular demand after appearing in the inaugural line-up for the theater in 2019. Michael Knight also returns from the holiday show, to pay homage to George Michael, and you can have "Faith" he will have you dancing in your seat all night.
Back by popular demand, Legends in Concert will return this show with performances January 15 – February 7, 2021, at the state-of-the-art OWA Theater, Wednesday through Saturday at 7pm, and with weekend matinee performances on Sunday at 3pm. Exact dates and times subject to change and are available here.
Tickets are currently on sale and can be purchased online or by calling 251-369-6100. Group discounts for 10 or more are also available.

Note: Performers are subject to change without notice.
The full schedule is available here.
Tickets
Adult Ticket – $34.95 (+taxes/fees)
Child Ticket (ages 4-12) – $17.95 (+taxes/fees)
Children under 4 (who will not be in their own seat) – Free
Group discounts available for parties of 10 or more.
Performers are subject to change without notice.
A little more about Legends in Concert…
Legends in Concert is the longest-running show in Las Vegas history. The internationally acclaimed and award-winning production is known as the pioneer of live tribute shows and possesses the greatest collection of live tribute artists in the world.
The show has been presented in sixteen countries, on five continents to over 30 million fans worldwide. The show and its principal cast members have also been seen by over 200 million people on such major networks as ABC, NBC, FOX, BBC, TV Asahi, MTV, VH-1, and many other cable networks and syndicated programs.
Since its Vegas debut on May 5, 1983, with the original cast of 👏 Elvis Presley, Janis Joplin, Buddy Holly, Judy Garland, John Lennon, Marilyn Monroe and Bobby Darin, the show now has tributes to over 70 stars including Michael Jackson, Garth Brooks, Whitney Houston, Madonna, Elton John, Steven Tyler, Cher, Britney Spears, Frank Sinatra, Rod Stewart, Celine Dion, Lady Gaga and more. 👏
These incredible artists have pitch-perfect live vocals, signature choreography, and stunningly similar appearances to the legends they portray.
Legends in Concert is known for elaborate theatrical sets, magnificent costumes, extensive multi-media experience, and a full array of special effects. An outstanding cast of accomplished tribute artists, a talented ensemble of singers and dancers, and a live band comprised of some of the industry's top musicians, bring the musical experience to life.