Close-Up Magic Show, Lessons & History
Experience a close-up magic show, wow your friends and family with hands-on magic lessons, and learn about the history of magic from a member of the International Brotherhood of Magicians!
VIEW SHOWTIMES OR CALL 251-237-3330
This is a private and intimate magic show where you'll experience Brandon Styles' award-winning close-up magic right in front of your eyes and in your own hands! You'll also be taught the basics of magic so you can amaze your friends and you'll even hear some fascinating history of illusion. This show also comes with a bag of popcorn, one beverage, meet & greet, an autographed photo, photos with Brandon (bring your camera), and 10% off in the magic shop.
The Brandon Styles Theater is located next to Alvin's Island in Downtown OWA.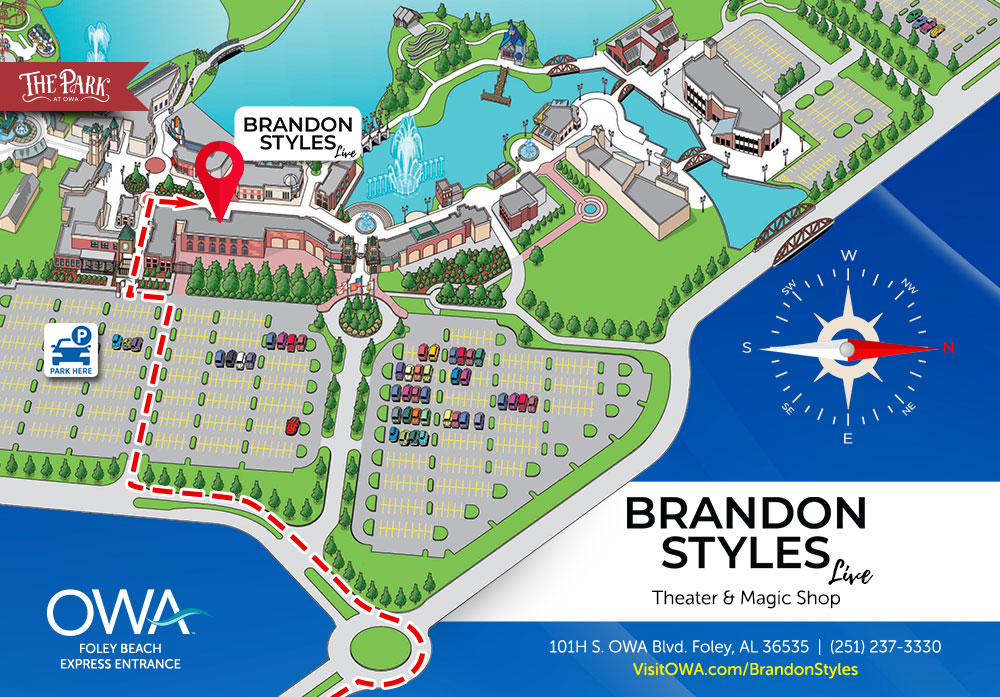 This is a very intimate show that requires a minimum of 6 guests and is limited to 16 guests (You can have less than 6 guests but you will be required to pay for a minimum of 6). To check availability, see the calendar or call 251-237-3330 to pick your own show date and time!
Activity Highlights
→ World competition award-winning magician
→ Great for families & children
→ Indoor seating
→ Audience participation