Winter Lunch Specials
Now through February 28, 2022
Warm up with a selection of winter lunch specials available from participating Downtown OWA restaurants!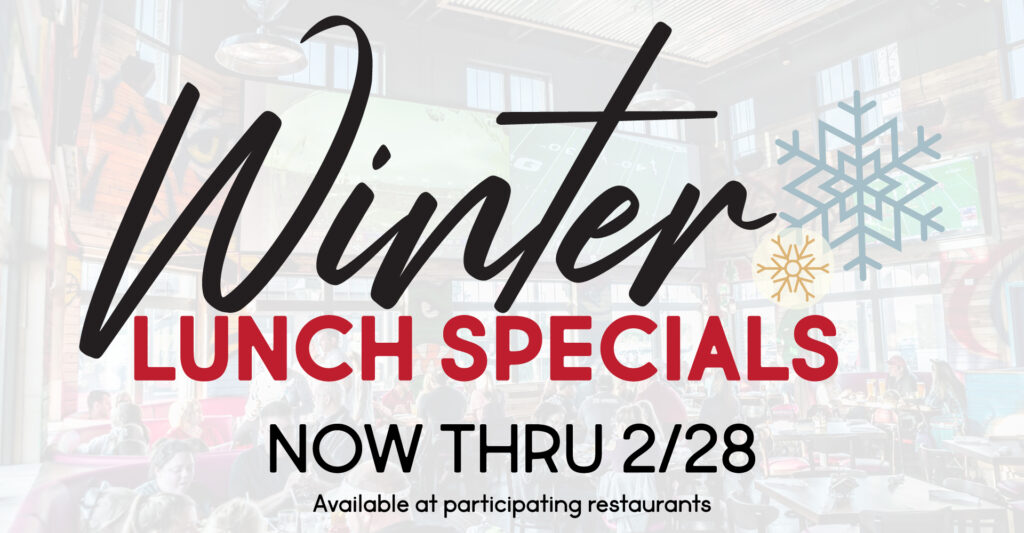 Hungry? Good! Restaurants in Downtown OWA are cooking up something special to keep you warm as we move through the winter months. Lunch specials are perfect for anyone in our area who works in an office and needs a power lunch to get through the day!
Get ready for some delicious and filling lunch specials from your favorite OWA restaurants! Participating locations include:
Groovy Goat's $12.50* weekday lunch menu 11am to 3pm
More locations coming soon!
Come get a lunch special at OWA!