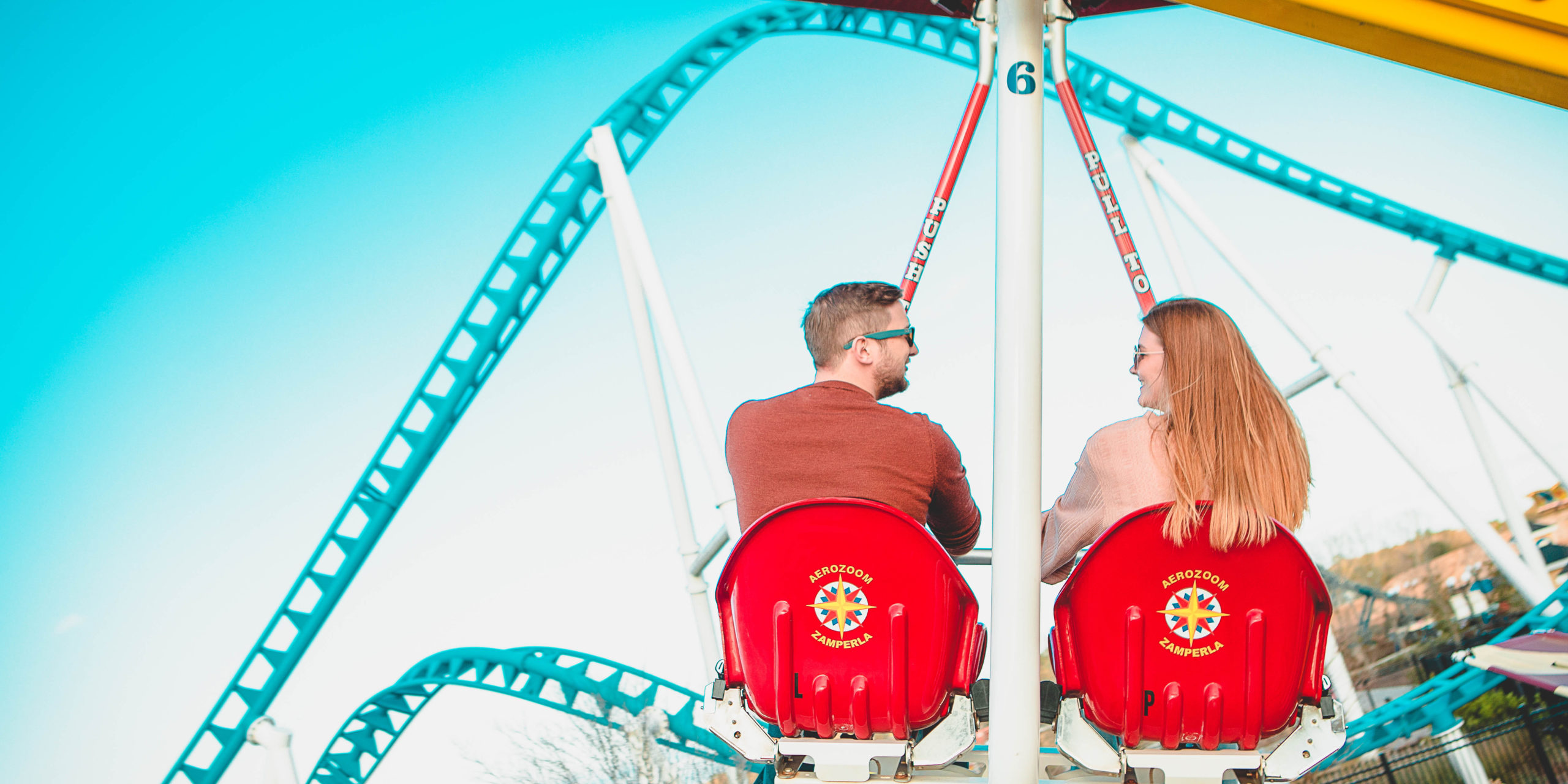 Spring Sale
March 1 - April 30, 2021
Looking for family fun, on a budget? Head to OWA!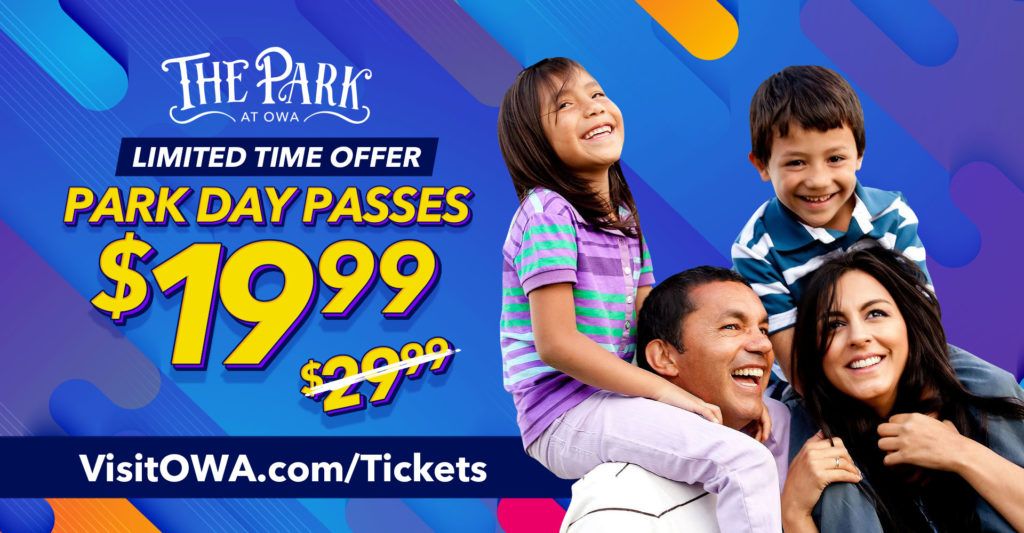 For a limited time, you can save on Day Passes to The Park at OWA! No promotion code necessary. Fun in the sun is on the schedule. Let's play in The Park all day, and head to Downtown OWA for socially-distanced fun at night!
Don't forget, non-riders can enter The Park at OWA for free, as well as rider's aged 3 and under.
We invite you to learn more about OWA's enhanced health and safety policies.