Balloon Festival Viewing Party at El Diablo
Join El Diablo Taqueria & Cantina for a viewing party at the Gulf Coast Hot Air Balloon Festival!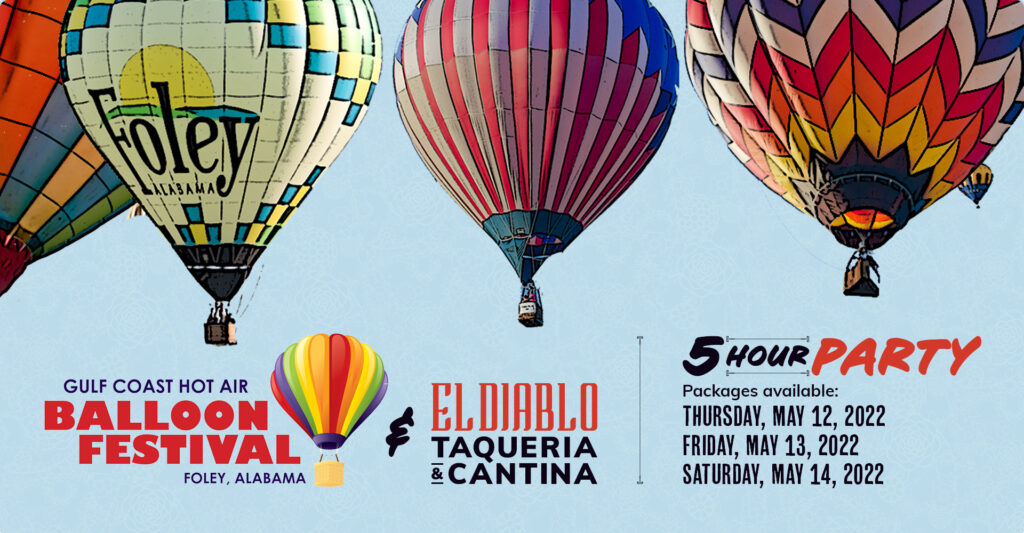 This 5 hour party at El Diablo includes a fajita bar, sides & an open bar for call liquor for up to 50 people! 
El Diablo Taqueria & Cantina is home to one of the best spots at OWA to view the hot air balloons on the festival grounds! With their private patio, you and your party will get the ultimate viewing experience while indulging in your favorite Mexican cuisines. 
View balloon fest schedule here.
To reserve your party or for more information, email [email protected] or call 251-332-1900 and speak with a manager. 
Available Days, Times & Prices
11am-4pm — $3250
4:30-9:30pm — $3250
11am-4pm — $5000
5-10pm — $5000