Your pet deserves the best!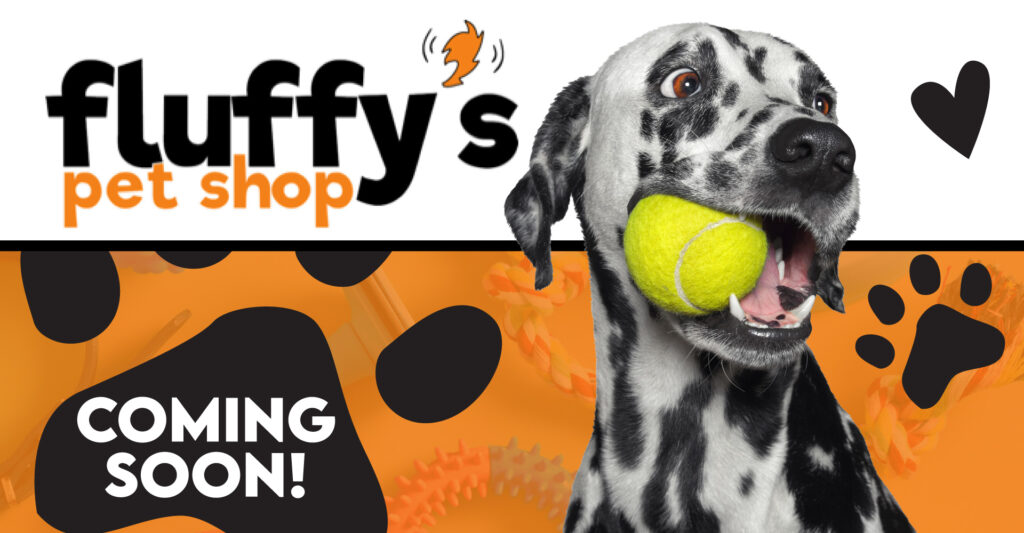 Fluffy's Pet Shop believes your pet deserves the best! This unique Pet Shop features more than just treats and toys! These toys and treats for dogs and cats are an investment in your pet's wellness. From the dental support chews to the peanut butter & jelly training treats, Fluffy's has your pet's best interest at heart! Rest easy knowing that your furry friends will be enjoying human-grade ingredients that contain no artificial flavors, colors, or preservatives. These treats are also free from corn, wheat, and soy and packaged sustainably.
Fluffy's Pet Store is not only the perfect place to get treats and chews, they also have leashes, beds, harnesses, grooming tools, and stylish accessories too! Special occasion for your pet to attend? They got you covered with ties, bowties, dresses and even suits! Do you have more of a lazy, snuggly pet? dress them up in their pet PJ's! Fluffy's also has functional clothing items such as raincoats, sling bags, paw protectors and more! Fluffy's wide variety of pet outfits and accessories is sure to have something for every activity and occasion. Already obsessed? Join the VIP Program to receive emails with a sneak preview of the New Collections, treat flavors, limited edition bundles and discount codes for special sales!