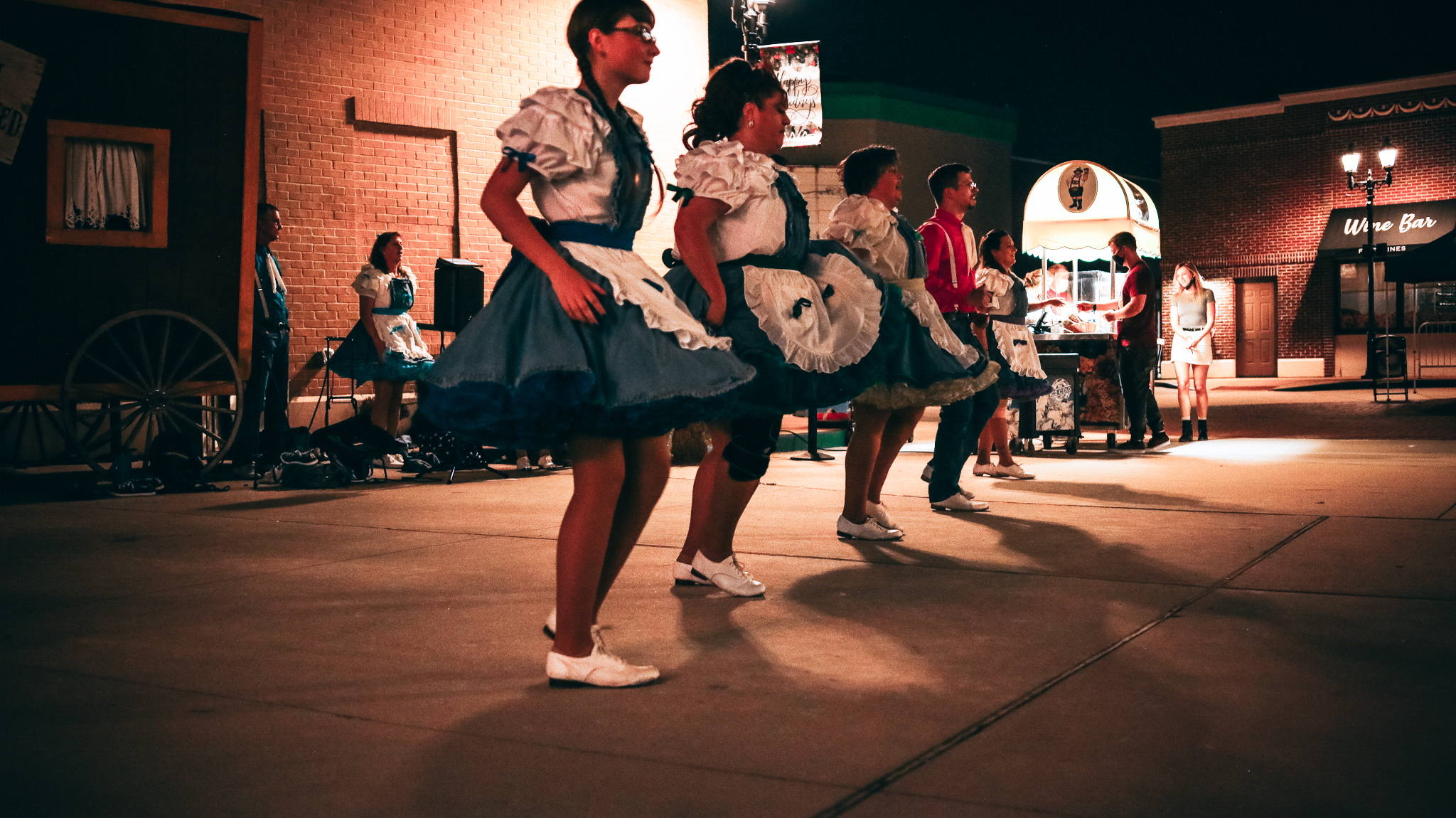 Oktoberfest
Join us on October 2nd for Oktoberfest featuring German-inspired fun, games and entertainment throughout Downtown OWA.
Oktoberfest
October 2, 2021
4-9PM
Join us in OWA's entertainment district for Oktoberfest on Saturday, October 2nd! Oktoberfest is a free event, open to spectators and competitors looking to join in on some German-inspired fun.
Catch traditional Oktoberfest-themed live music, dancing, and entertainment! Plus enjoy your fill of delicious food and beer specials throughout Downtown OWA restaurants. Want to compete for cash? Get your team of 4 together and register for the Oktoberfest Gauntlet featuring German-inspired beer games in Downtown OWA! We're giving away a total of $1500 in prize money for first, second and third place teams.
Team Games Include:
Stein Holding Contest
Thumb Wrestling
Pretzel Eating Contest provided by Auntie Anne's!
Beer Sliding
Yodeling Competition
Plus a bonus round for Best Group Costume!
Team registration starts at 4pm.
Oktoberfest Food & Drinks
Oktoberfest Games Official Rules of Competition

Stein Holding Contest: Each contestant will hold a 1-liter Stein filled with a beverage with one arm completely stretched out and parallel to the floor. You must hold the stein if possible, in this position. The official referee will decide when the contestant's time is complete

Scoring

0-30 seconds – 0 points
31-60 seconds – 1 point
61-120 seconds – 2 points
121-180 seconds – 3 points
181-300 seconds – 4 points
300+ Seconds – 5 points

Pretzel Eating Contest- (4) contestants will compete against each other to see who can eat (6) pretzels the fastest

Scoring

1st place team/ person who consumes all 6 pretzels first- 6 points
2nd place- 4 points
3rd place- 2 points
4th place- 0 points

Thumb Wrestling: The object of the game is to defeat your opponent by pinning their thumb whilst saying "one two three four, I win thumb-o-war" Contestants from two teams will randomly choose numbers 1-4 and will be matched up with opposing contestants. Contestants will face each other standing and grasp right hands together. The ref will verify the thumbs are sticking up and state, "one two three four I declare a thumb war" The round will go on for 60 seconds, if there is no winner, the winner will be decided by a sudden death Rock Paper Scissor match.

Scoring

Winner – 2 points
Loser – o points

Beer Sliding: All four contestants on a team must compete in this game. One team member will slide a full stein to the other three teammates who must catch the stein before it hits the ground. They can simply catch it by the bottom, by the handle with their pointer finger and thumb or try to get creative as a team for maximum points. The points will be determined by a panel of judges and each team will receive three attempts and can keep their highest score.

Scoring

Catching the mug – 1 point

Catch by handle with pointer and thumb – 3 points

Creative catch – 4-10 points determined by judge panel.

Yodeling Contest: 1 person from each team will compete head-to-head to see who yodels the best, as determined by the judge.
Costume Contest: Bonus points may be awarded to teams who come in costume. Points will be awarded when contestants arrive at the registration tent.

Scoring

Came in noticeable costume – 3 points
Festival Map