Holiday Express — A Christmas Spectacular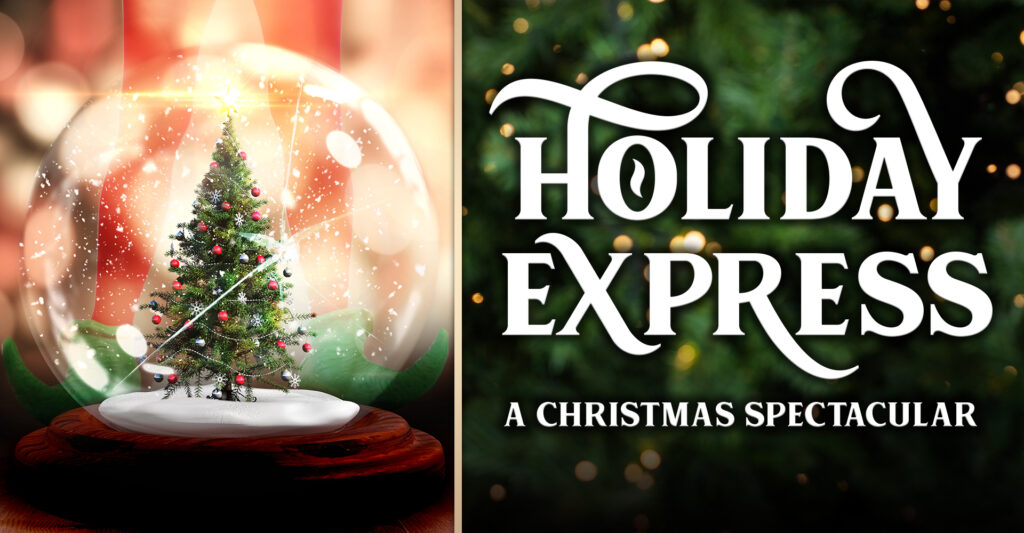 Produced by Seward Studios, get into the holiday spirit and watch it come to life on stage at the OWA Theater for this original Christmas spectacular! It's the holiday season and Bastian is getting into the Christmas spirit at home when he breaks a "not-so-magical" family heirloom. Once asleep, he finds himself aboard the Holiday Express where he will travel far and beyond to meet friends and a familiar foe revealing that the "not-so-magical" heirloom holds more wonders than he could ever imagine.
Matinee Show
Sunday, December 18 – 3PM
Saturday, December 24 – 3PM 
Evening Shows
Saturday, December 17 – 7PM
Thursday, December 22 – 7PM
Friday, December 23 – 7PM
Showtime is 90 minutes in length with a 15-minute intermission. Rated G for all ages.
Doors open one (1) hour before showtime. Pictures with cast in lobby after each performance.
First Class Ticket (1st three rows, discounts not valid) – $35
General Ticket (10+ yrs. old)- $30
Child Ticket (Under 10)- $20
Children are required to sit in their own seat inside theater to avoid obstruction for other guests. Babies and toddlers that qualify for free admission must comfortably fit in lap without obstruction of view for other guests. Booster seats are allowed in theater seats, but theater seats are not guaranteed to fit all booster seat types. Cars seats prohibited in theater seats.