Tunes and Tan Lines Music Fest ft. Dustin Lynch
Next date
Saturday, June 11
Grab tickets to Tunes and Tan Lines Music Fest featuring Dustin Lynch along with Bailey Zimmerman and Ella Langley.
Saturday, June 11, 2022
5pm
Sat • June 11 • Gates Open at 5pm – Concert starts at 6pm
This concert is location on the OWA Festival Grounds. It is a field concert in a grassy area. Proceeds from the concert will benefit Reach and Teach. Tunes and Tan Lines Music Fest is an initiative of Reach and Teach, a student-led program offered statewide in Alabama schools. This program teaches students the ins and outs of producing a concert.
Ticketing Options
Starting at only $25++, grab your tickets now!
GA Tickets — $25ea ++
FAQ
Yes, blankets and towels are allowed.
Yes, a limited number of folding chairs are allowed only in designated locations as directed by an OWA employee upon arrival.
Are tents or shade umbrellas allowed?
No, tents and shade umbrellas are not allowed.
No, leashed pets are not allowed.
May I bring a cooler or picnic basket with food and drink?
Coolers or outside food are not permitted. All food and beverage must be purchased inside the venue, which is beyond the gate at El Diablo. Downtown OWA food and drinks will not be allowed inside the venue.
Do you have designated seating available for guests with a disability?
Yes, designated ADA-accessible seating will be available, however this event is located on a grass field with uneven seating. Please see an OWA employee for assistance upon arrival.
Smoking, electronic cigarettes, or vaping is only permitted in designated smoking sections, which will clearly be marked with signage.
Seat saving is not permitted. Please plan to arrive with your party or move to an open area once the rest of your party arrives
More about the artists
Dustin Lynch has "built one of the most consistent recording careers in modern country music" (Billboard), achieving eight #1s, four Top 5 albums, nine GOLD and PLATINUM certified singles, and tallying over 3.3 BILLION global on-demand streams. Launching the PARTY MODE TOUR this spring, his fifth studio album, BLUE IN THE SKY, is out now. The anticipated follow-up to TULLAHOMA–which delivered consecutive PLATINUM chart-toppers: "Ridin' Roads" and "Good Girl," in addition to GOLD, Top5 hit "Momma's House"–features PLATINUM, six-week #1 "Thinking 'Bout You (feat. MacKenzie Porter)" and current neon-buzzed single "Party Mode." Since his PLATINUM breakout "Cowboys and Angels" in2012, Lynch's headlined packed venues and toured with Country's biggest names like Luke Bryan, Florida Georgia Line, and Brad Paisley. Likewise, the Tennessee native has earned industry recognition as a Grand Ole Opry member, as well as high-profile nominations for the Billboard Music Awards, iHeartRadio Music Awards, and CMT Music Awards.
Before his whirlwind rise over the past year, the twenty-two-year-old was born and raised in the small town of Louisville, IL. He grew up listening to hour after hour of country radio on long hauls across state lines with his father, who owned a trucking business, while back at home his mom instilled in him a life-long appreciation for the power chords and edgy vocals of 80's hair rock.
At the age of sixteen, Zimmerman got his first job at the local meat processing plant and hasn't stopped working since. From long hours on the gas pipeline, to late nights of backbreaking roadwork, he embodies the old school American values of hard work and dependability and applies the same steadfast mentality to his music. Through his plainspoken charm, contagious enthusiasm and genuine portrayal of life on the back roads, the up-and-comer has already attracted a loyal and passionate fan base. With more new music on the horizon, featuring the grit and gravel of his unmistakably Southern drawl, Zimmerman will continue to showcase the straightforward authenticity for which he is known and loved.
Armed with her unique blend of country & rock, Ella Langley grabs her audience from the first lick. Raised in Alabama, she has opened for legends like Montgomery Gentry, David Lee Murphy, Jamey Johnson & rising stars Riley Green, Parker McCollum & Lainey Wilson.
With assertive timing, Ella took her unapologetic authenticity to Nashville in 2019 & locked in her first publishing deal with Sony Music Publishing Nashville in 2021. Since relocating to music city, Ella has hit the road with Randy Houser & Koe Wetzel. Her breakup anthem "If You Have To" has quickly grown her following & she has released her second single, "Damn You" on April 1st which showcases all the energy Ella has to offer to country music fans.
Reach and Teach is a nonprofit educational program that provides passion and confidence to students through the unconventional collaboration of education and entertainment. Through participation, students learn business, marketing, and entrepreneurship by planning, promoting, and hosting a concert on their school campus. This year, OWA Parks & Resort and Reach and Teach joined forced to create a unique, next level experience for Alabama students. A select group of 20-30 high school students will descend upon Foley, AL in June 2022 for 5 days to gain hands-on training and in-depth experience in the entertainment, hospitality and tourism industry. The 5-day experience will end with students working in every aspect of the Tunes and Tanlines festival execution. From logo creation and marketing to stage management and sound engineering, high school students are an integral part of the festival and its' educational component.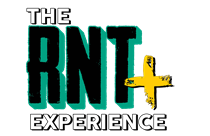 See more events