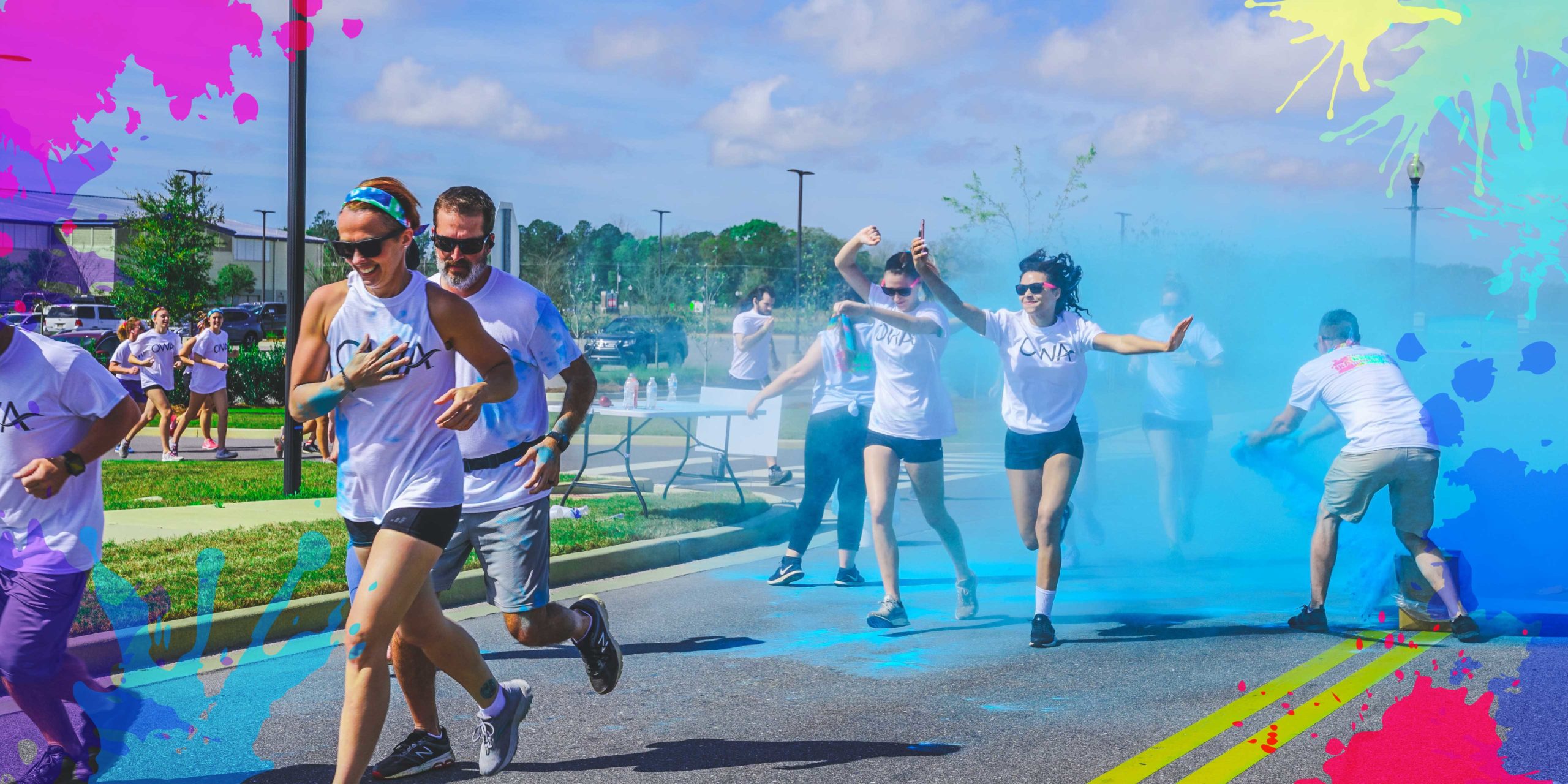 Rainbow Run
Next date
Saturday, March 13
$29.99 – $31.99

Downtown OWA
Rainbow Run through Downtown OWA
Saturday, March 13, 2021
Registration: 8am
Run Starts: 9am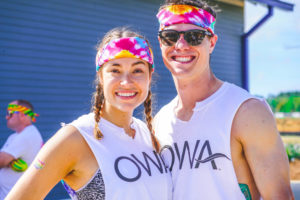 Schedule of Events
Registration: 8am
Photo booth: 8-10am
Run Starts: 9am
After Party: 9:45am-10:45am
As the name suggests, it isn't your average run! On Saturday, March 13 participants will jog, walk, sprint (your choice!) through OWA as neon powder fills the air, turning you into a bright and colorful runner in the streets! Grab your friends, sign up, and you'll each get a complimentary scratch off card featuring prizes, OWA swag and a white Rainbow Run T-shirt, which helps the neon colors show up. You won't be missed in the streets of Downtown while you're covered in the colors of the rainbow!
We'll have a magical and colorful day here at OWA on March 13. It's the perfect time to run across the rainbow and play with some puppies waiting on the other side. because it's also OWA's 4th annual St. Pawtty's Day Celebration starting after the Rainbow Run.
Participation includes a free Rainbow Run T-shirt that's ready to be covered in all the flying colors, or you can wear your own get-up to the race.
This is a socially-distanced event. We invite you to learn more about OWA's enhanced health and safety guidelines.
---
Same-Day Events