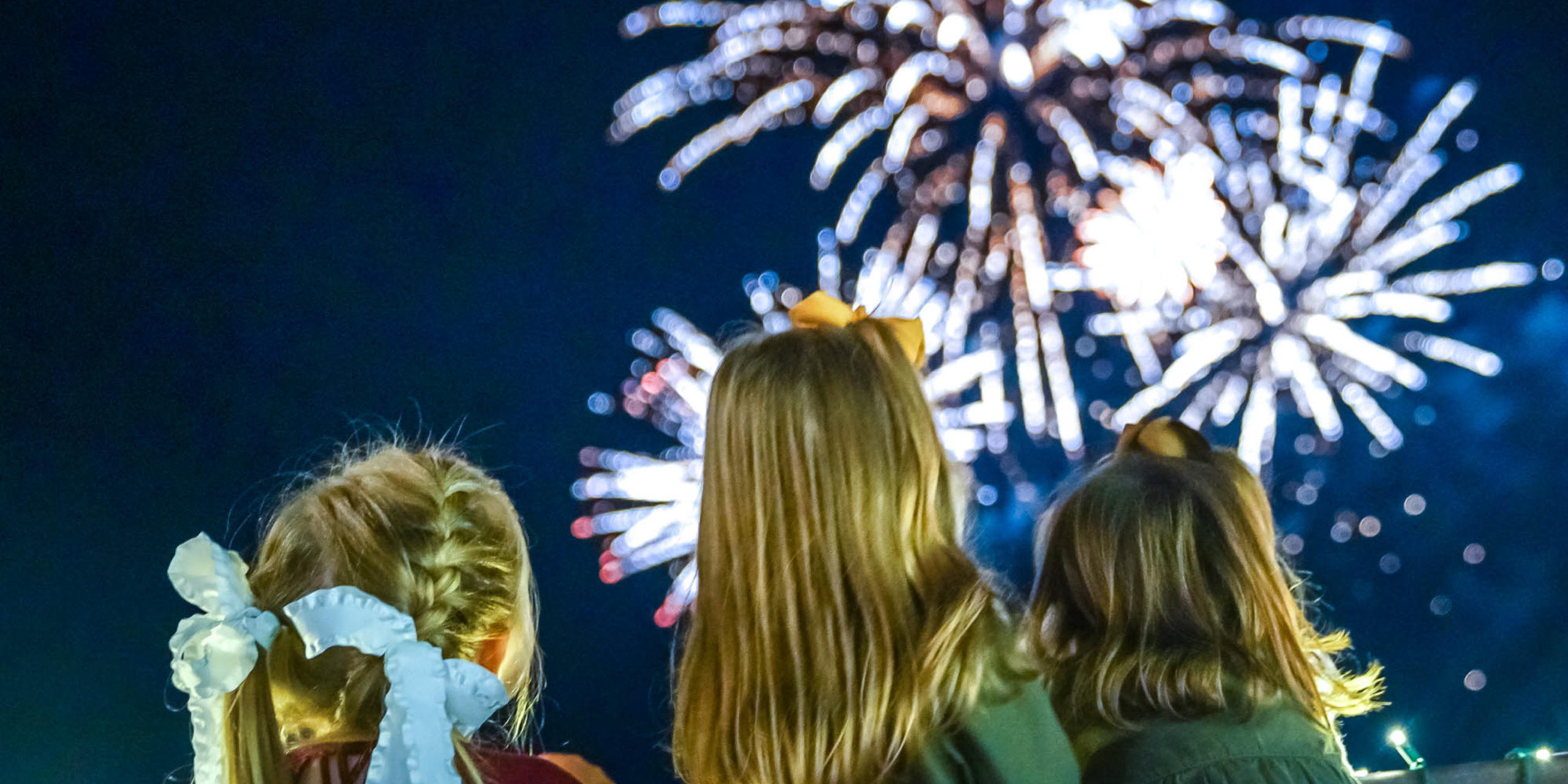 Memorial Day Weekend Fireworks
Next date
Saturday, May 29
Join us for a weekend full of fun, plus fireworks on Saturday, May 29!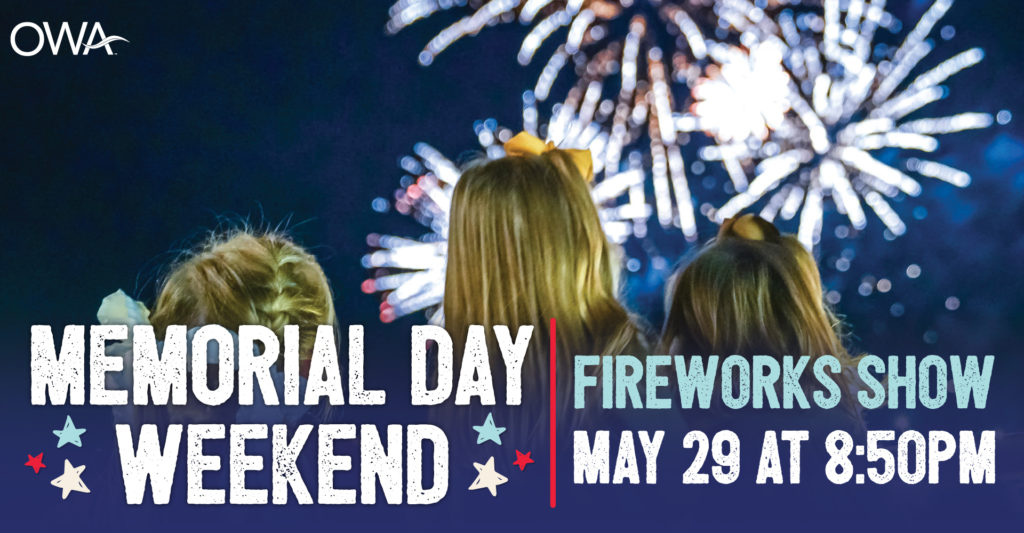 We can't wait for you to join us for a Memorial Day weekend celebration! A firework show synchronized with patriotic music will play throughout the property. We have lots of activities and entertainment planned, so be sure to be early to find your favorite viewing spot.
The fireworks will go off at 8:50pm sharp and can be seen in the air over Downtown OWA and The Park at OWA. Grab your discounted Day Passes or utilize free Non-Rider entry for amusement park fun. You can enjoy dinner in Downtown OWA and dance along to the live entertainment before the show.
Stick around after the fireworks for the Murder Creek After Party from 9-11pm.