Mario Kart Saturdays
Every Saturday in July
Next date
Saturday, October 2
Head to Clash Saturdays in July for Mario Kart Tournaments with cash prizes!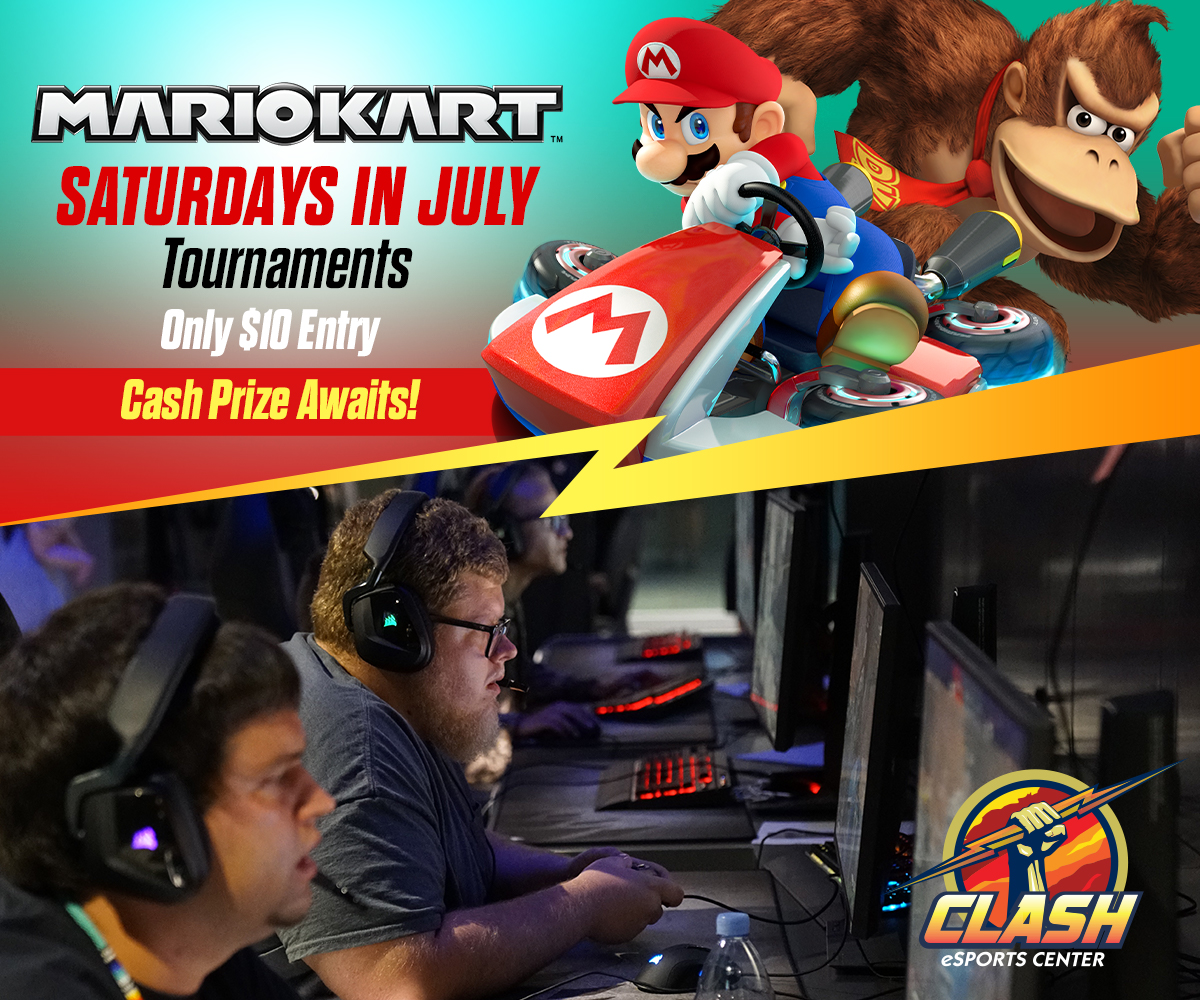 The game is Mario Kart 8 Deluxe. The competitor is you. The winner is… yet to be determined. Head to Clash every Saturday in July to sharpen your competition skills and win CASH prizes.
The tournament starts at 5pm, but you can arrive early for warm-up. Friendlies will begin at 4pm.
This is set up as a single elimination free for all. Single elimination meaning once a participant is removed from a stage, they will not be participating further in this event.  There is a total of 4 stages for these events including a preliminary, semifinal, final and grand stage final.
Registration is $10 with $5 going towards prize support. Prizes will be given out the night of the event.
Be sure to check out the full list of rules, regulations and game setup summary prior to competing in the tournament.