I Want Candy!
Next date
Saturday, December 18
Enjoy a special one-day only performance of "I Want Candy" presented by Seward Studios outside of Sweet Tooth at OWA at 2pm, 3pm and 4pm.
December 18th, 2021
2pm, 3pm & 4pm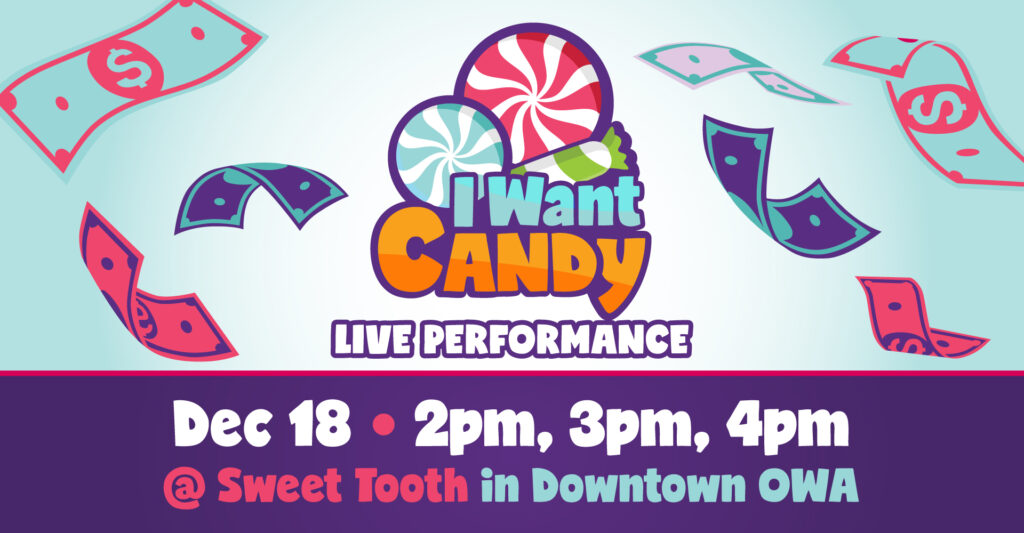 Bring the family to Sweet Tooth in Downtown OWA on Saturday, December 18!
At 2pm, 3pm and 4pm, enjoy special performances of "I Want Candy" produced by Seward Studios. It's going to be dreamy good time that  s t r e t c h e s  your imagination (just like some of your favorite candies) as the talented cast dances and sings!
Be on the lookout for Sweet Buck$, as the candy man takes us to imagination station (along with the infamous Veruca Salt), where all your dreams can come true. Next stop, Sweet Tooth at OWA! Choo choo!