Holiday Tree Show
Every night beginning on November 21 at 7pm.
Next date
Saturday, November 27
Join us nightly at 7pm for a free show from our 36-foot-tall Christmas tree! ✨🎄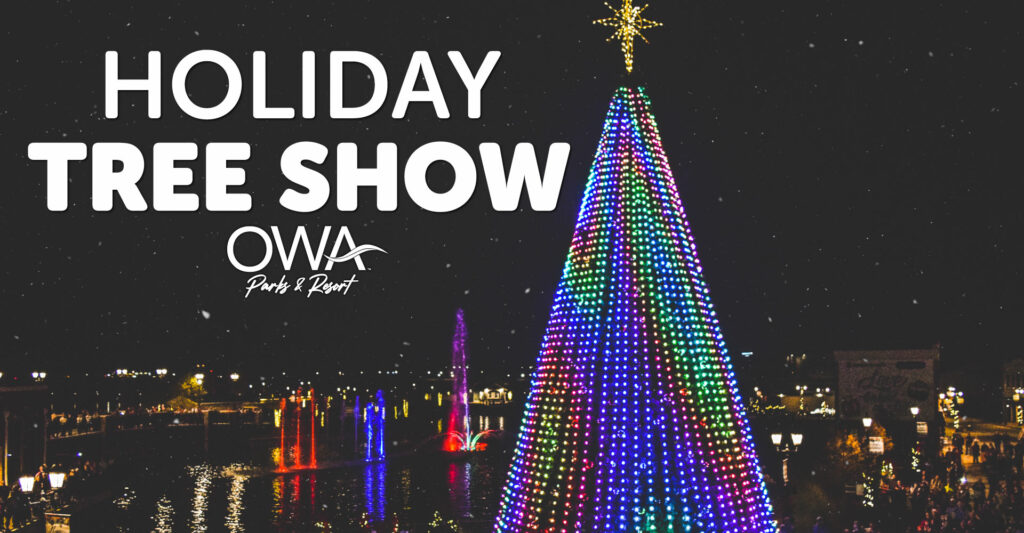 Holiday Tree Show
November 21 – December 31
7pm
Don't miss our Christmas light shows every night in admission-free Downtown OWA! OWA's 36-foot-tall Christmas tree will put on a mesmerizing light show to holiday music nightly at 7pm. This synchronized music and light experience will dance through such holiday tunes as:
"The Thrill of Hope"
"Believe" – The Polar Express
"Into the Unknown" – Frozen 2
"Where Are You Christmas" – How the Grinch Stole Christmas
Tree Show begins Saturday, November 20 and will run through December 31, 2021.
Times subject to change.