Coca-Cola Holiday Caravan
Next date
Friday, December 10
It's official – Santa Claus and the Coca Cola Holiday Caravan is coming to Downtown OWA on Friday, December 10th!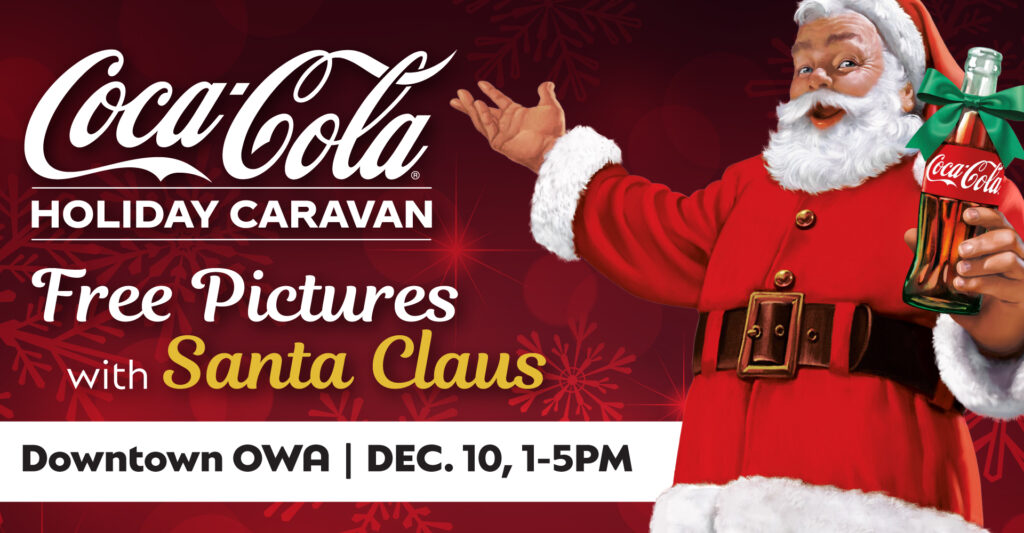 Coca-Cola Holiday Caravan
December 10
1-5pm
Santa Claus is coming to town – Downtown OWA, that is! Visit us on December 10th from 1pm-5pm to snap a photo with Santa Claus at the Coca Cola Holiday Caravan.
Decorated with sparkling lights and featuring classic Christmas tunes, the Coca Cola Holiday Caravan is guaranteed to delight everyone this season! Plus, a photographer will be available to capture complimentary photos with Santa Claus right here in Downtown OWA. You can also take your very own family photos with Santa Claus! Don't miss out on this special experience.