OWA Arts & Crafts Festival
Inaugural event occurring on Saturday Jan. 30, 2021 only.
Next date
Saturday, January 30
Join us for the inaugural OWA Arts & Crafts Festival happening in the Southern streetscapes of Downtown OWA!
Saturday, Jan. 30
12-4pm throughout Downtown
OWA's immaculate Downtown entertainment district is the perfect backdrop for Coastal Alabama's newest arts and crafts festival! Immerse yourself in the sights and sounds of local art, music, and handcrafted goods, and you'll even have the chance to make a little art yourself! This family-friendly event is completely free to attend and enjoy. There will be a special speed art game for adults and children at no additional cost as well as several giant inflatables throughout the festival for kids to enjoy. 
We'll enjoy live performances from B Street Benny the Acoustic Duo on the Island Stage beginning at 1pm. Their special blend of upbeat acoustic music will be broadcast throughout the beautiful backdrop of Downtown. Stroll the pedestrian-only streets of Downtown OWA and experience a wide variety of local arts and crafts for sale.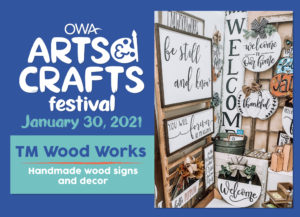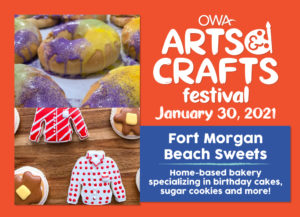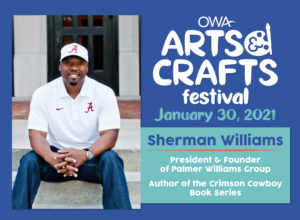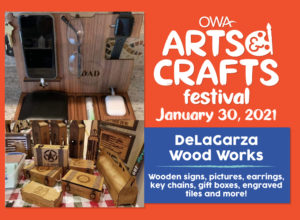 This is a socially-distanced event. For more information, visit our Enhanced Health and Safety Guidelines.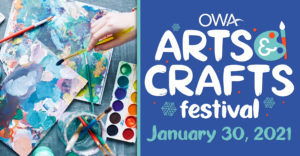 Vendor FAQ
Are business licenses required? Yes, a business license is required to be a vendor at the OWA Arts & Crafts Festival. Please direct any questions regarding business licenses to the City of Foley.
What about set up? We will have a pre-determined load in and load out times where we escort vehicles into Downtown before businesses open. We will also lead you out on foot for emergency exit scenarios, but discourage exiting before the event concludes.
What sized space will I be provided? Space is limited to a 10×10 area. If any additional space is needed, please request so by emailing [email protected]