The premiere Haunted Attraction at OWA Parks & Resort.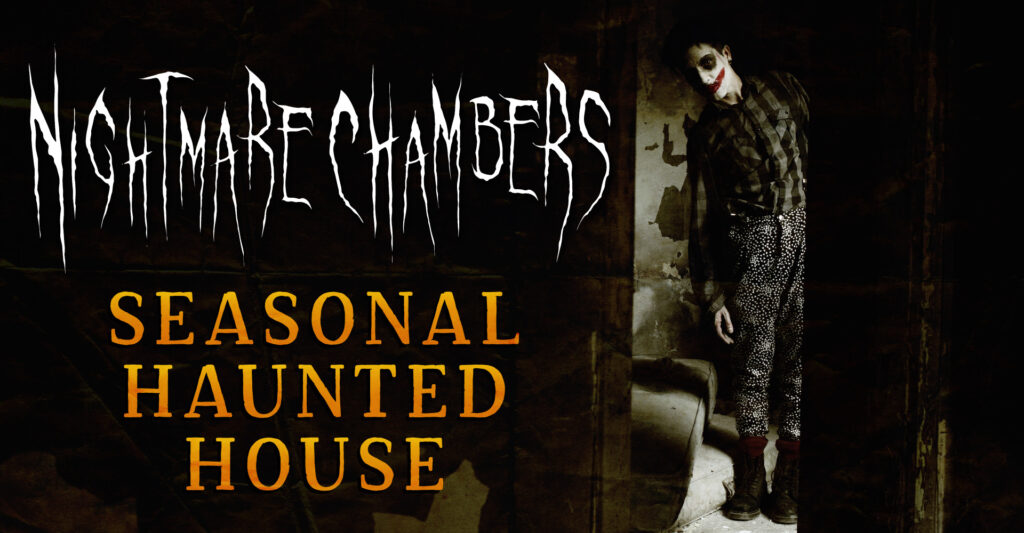 Located in Downtown OWA, Nightmare Chambers is the year-round haunted house attraction meant to give you the spooks every time you find the courage. Nightmare Chambers includes four twisted scare zones that change every season to give you chills year-round with bloodcurdling shrieks that will leave the fearless frozen. From its early days in Fairhope, Alabama, and being voted the scariest haunted house in the region, Nightmare Chambers has found its permanent home at OWA Parks & Resort to give you endless frights and screams every season of the year!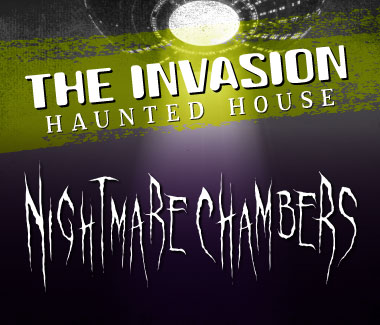 Step into the abyss of your deepest fears as Nightmare Chambers presents "The Invasion," a haunting experience that will shatter the boundaries of your reality and plunge you into extraterrestrial terror.