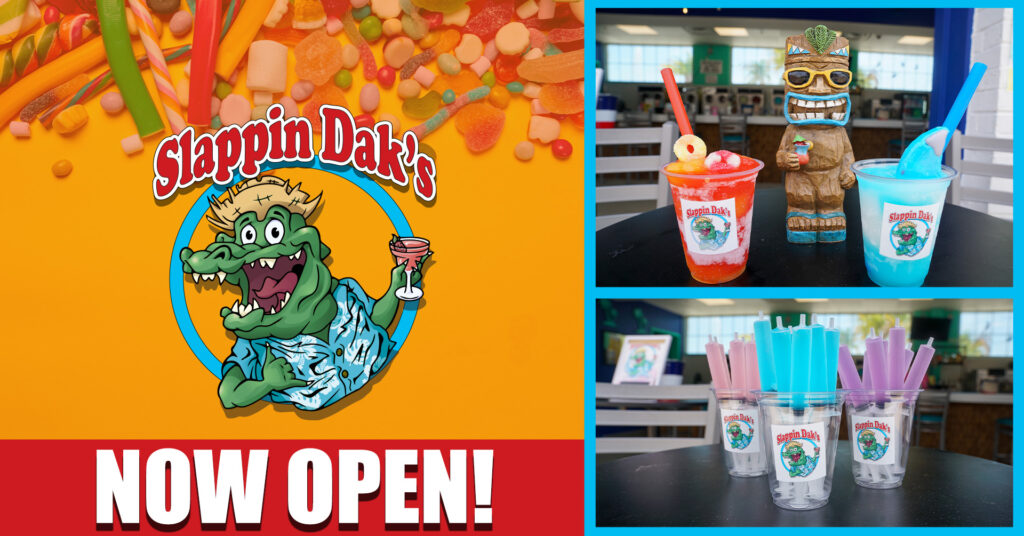 Stop by Slappin' Dak's for a great-tasting customizable frozen drinks and snowballs for various bold flavors! With a wide variety of frozen cocktails and mixed drinks the possibilities are endless!
Want something a bit tastier? Add any of our wide ride of candy assortments to make your drink slappin'! Add Nerds, Sour Patch Kids, Gummy Worms, and more!
Slappin' Dak's is located next to Cinnabon and Auntie Anne's in Downtown OWA. Grab a chair on their white, sandy beach and enjoy a tasty drink! Slappin' Dak's takes you where you want to be, sitting with your toes in the sand with the sounds, scents and tropical tastes of the islands engulfing your experience for just a moment in time.
*Must be 21+