All the way from Canada, it's Bob & Jane's Comedy in Motion show featuring the most epic juggling, unicycling, balancing and plate spinning skills you've ever seen in real life!
March 11 at 7pm
March 12 at 2pm
Bob & Jane's Comedy in Motion show includes advanced juggling, wild tall unicycling and balancing skills, black light and laser effects, and an insane 24 plate spinning finale (using real, breakable plates) that you will remember for a long, long time. Don't miss this show, they are coming all the way from Canada!

You can see this show on Friday, March 11 at 7:00pm and Saturday, March 12 at 2:00 pm. Click on RESERVE YOUR TICKETS to check availability or call 251-237-3330

Activity Highlights
→ Great for families & children
→ Indoor seating
→ Audience participation
→ *Exclusive discounts to participating restaurants at OWA (these offers will be emailed to you the day before your booking. If you book the day of a show then you'll receive an email right away.)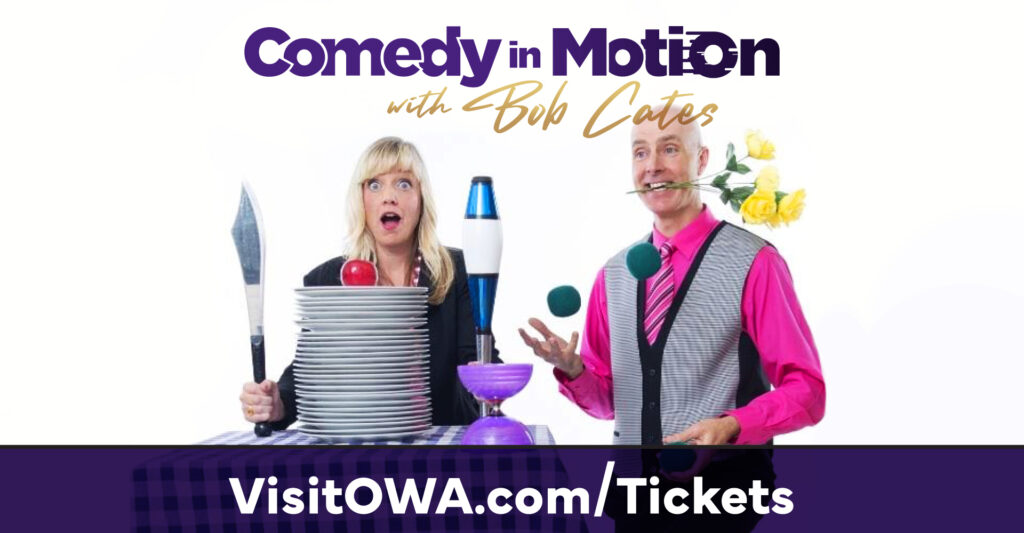 See more at Brandon Styles Theater

Featuring a lineup of ever-changing acts and shows, from family-friendly to date night, the quick-witted Brandon Styles will have you doubling over in your chair.